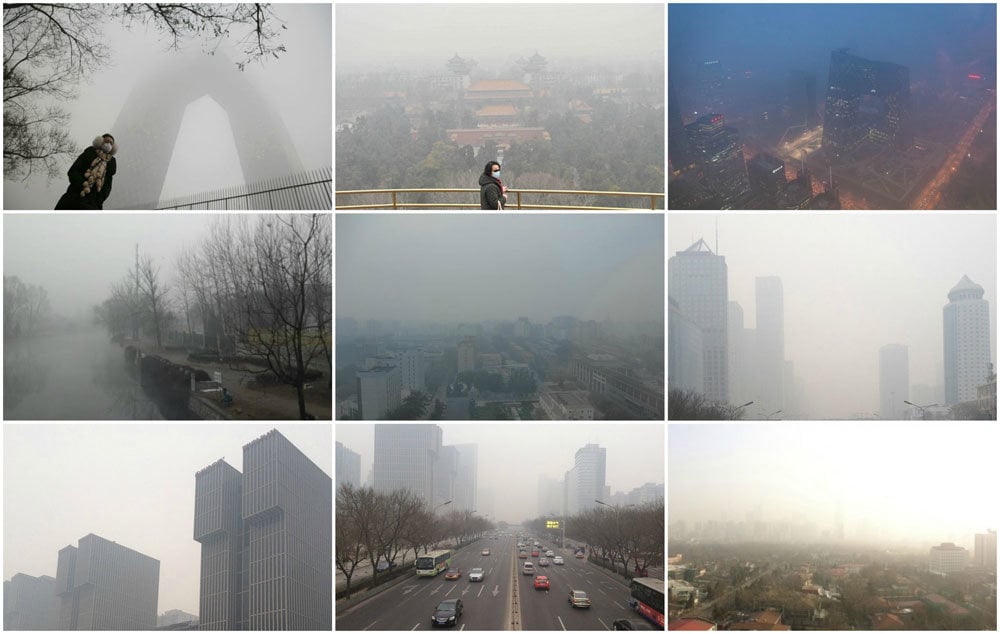 Source: Jackson G. Lu, Julia J. Lee, Francesca Gino, and Adam D. GalinskyWant an explanation for why people commit crimes or cheat? The answer, according to a new study, might be the not-so-obvious influence of air pollution exposure.
Reviewing data from a handful of both experimental and archival studies, researchers are citing anxiety -- which is associated with unethical behavior -- caused by levels of air pollution as a possible explanation.
"This research reveals that air pollution may have potential ethical costs that go beyond its well-known toll on health and the environment," said behavioral scientist Jackson G. Lu of Columbia Business School, the first author of the research. "This is important because air pollution is a serious global issue that affects billions of people — even in the United States, about 142 million people still reside in counties with dangerously polluted air."
Researchers observed data on air pollution and crime in more than 9,000 U.S. cities collected over a nine-year period. After examining the crime data (looking at information about murders, aggravated assault and robbery) and pollution data (looking at pollutants such as particulate matter, carbon monoxide, sulfur dioxide and nitrogen oxide), the researchers concluded that cities with higher air pollution levels also had higher levels of crime.
Even after weighing other factors such as population, number of law enforcement employees, median age, gender distribution, race distribution, unemployment rate and poverty rate, the researchers determined that the association still held.
After a series of other experiments meant to measure a person's willingness to cheat in a number of different scenarios, Lu said "Our findings suggest that air pollution not only corrupts people's health, but also can contaminate their morality."
The study is published in the journal Psychological Science.