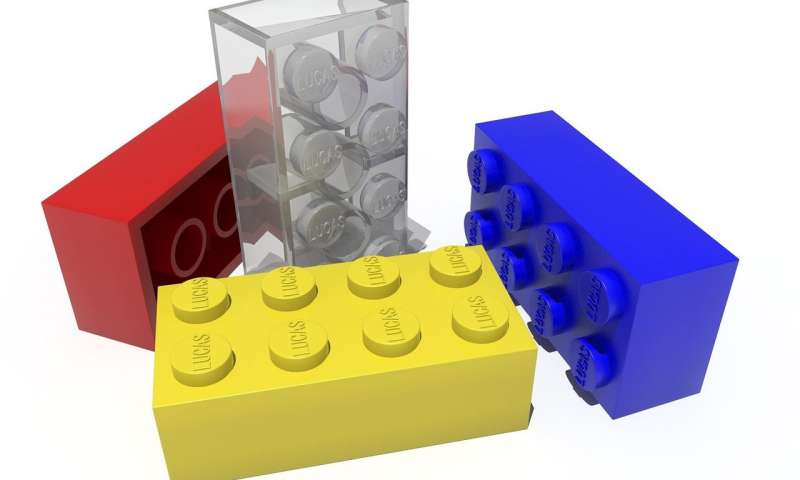 According to research from a CIRES-led study, playing Legos and certain video games as a child can help develop some of the skills necessary for success in the science and engineering fields.
Students that played with Legos and certain video games achieved higher scores on spatial reasoning (a critical skill in STEM fields) tests than their peers who did not play such games, according to researchers.
"The human brain is malleable and trainable," said Anne Gold, lead author and director of CIRES Education & Outreach. "By providing spatial training to K-12 children, and providing spatially demanding toys before schooling starts, we can give them the opportunity to develop skills important in fields like science, technology, engineering and math."
Noting a significant difference in the scores of hundreds of undergraduate students when given a handwritten test on spatial knowledge (with scores between 6 and 75 percent), researchers set out to discover why such a difference in skill level existed.

"All of these students completed a K-12 education. If spatial skills were taught in grade school, we wouldn't see this significant spread of skills across the university classroom," said Gold. "Something must be happening earlier in childhood or outside of school that makes some kids better spatial thinkers."
After testing a number of undergraduate geology students at University of Colorado Boulder with tasks requiring students to mentally rotate obscure objects or to imagine an object's cross-section, researchers examined other factors potentially contributing to spatial skill scores, including number of science courses taken, gender, childhood play patterns, standardized test scores and college major. According to researchers, childhood play patterns seemed to impact spatial testing scores the most, with students who grew up playing with construction-based toys and certain video games scoring significantly higher.
Another significant finding, according to researchers, was that although male students performed better overall on the test than female students, those students — both male and female — that played with Legos and video games while growing up performed equally as well on the test.
The research team believes, based on these findings, that making spatial training opportunities available to students will likely lead to success in a STEM-related career.
"What you choose to do over your life can affect your spatial reasoning," said Gold. "It doesn't need to be video games or Legos specifically — but you should engage in something that's spatially demanding. It can really make a difference."

The study is published in the journal Geosphere.