Creative DIY projects for old gaming consoles
Ryan Clancy | May 17, 2022
It's hard to let go of childhood memories, especially when they're in the form of beloved video game consoles. But what do you do when your console is outdated or no longer working? These DIY projects will show you how to repurpose your console into something new and exciting. Whether that means turning the console into a night light or using it to power a home entertainment center, there are a vast number of possibilities.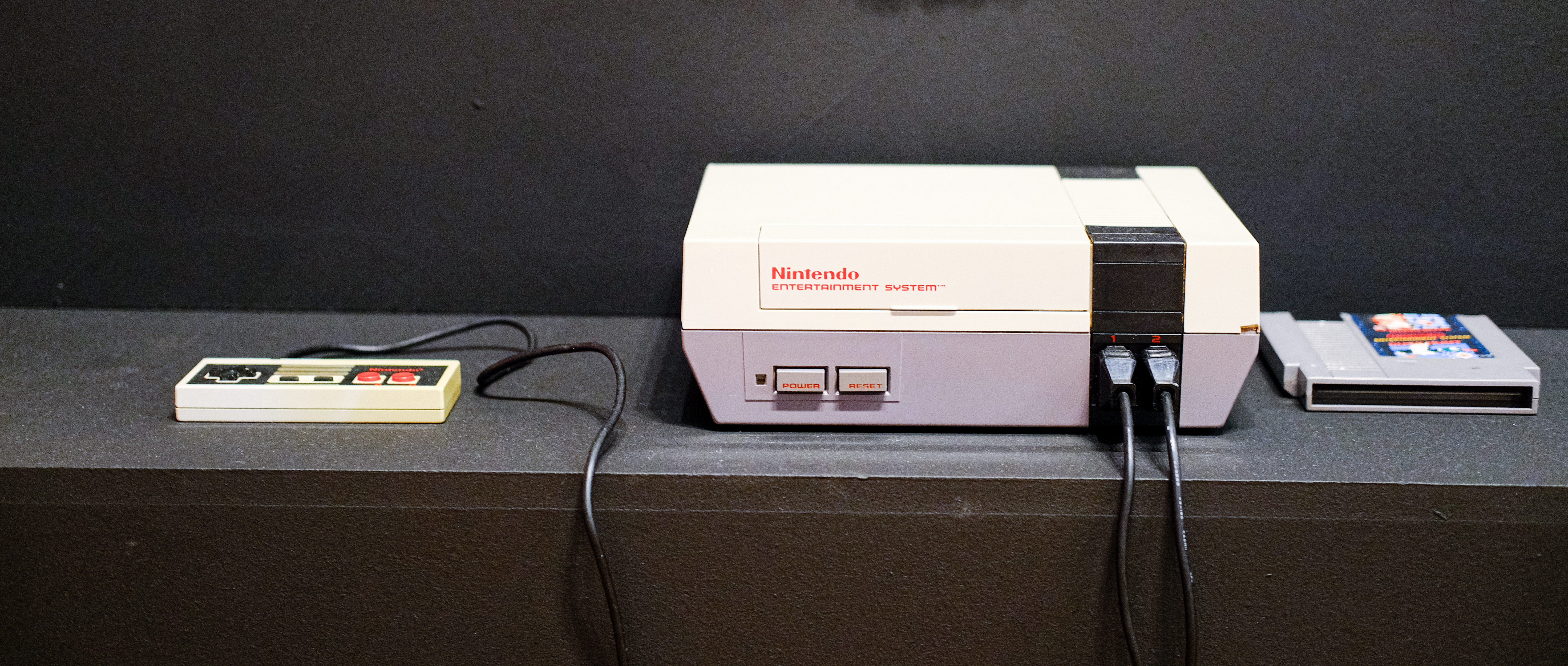 Virtually anyone can repurpose an old NES console into a working piece of retro hardware. Source: dbvirago/Adobe
Consider choosing an NES console for your first project
While there are many antiquated games consoles to choose from, Nintendo Entertainment System (NES) consoles are a great option for beginner DIYers. They are easy to find and relatively inexpensive, making them a good starting point for anyone interested in taking on a new project.
With a little bit of knowledge and some basic tools, pretty much everyone can repurpose an old NES console into a working piece of retro hardware. While more complex projects will obviously require further skills and knowledge, starting with a simple NES console mod is a great way to dip your toes into the world of DIY electronics.
5 DIY projects to repurpose old video game consoles
From transforming them into clocks to upcycling them into jewelry holders, there are endless possibilities for what you can do with an old console. Here are four of our favorite ideas:
Turning an NES cartridge into a wireless router
For those who grew up in the 1980s, the Nintendo Entertainment System was a staple in many households. While the NES may be long gone, its cartridges can still be used for something other than playing games. With a little ingenuity, you can turn an NES cartridge into a wireless router!
This project is perfect for anyone who loves gaming and wants to show off their retro collection. You will need the following tools and parts:
NES cartridge
Wireless router
Flathead screwdriver
Soldering iron
Solder
Thin wire
Razorblade
Completing this project will require some re-wiring and soldering, so you will need to be comfortable with both of these skills to be successful. For the full guide on how to create this retro wireless router, The Unconventional Hacker has you covered.
Solar power for a Gameboy Color
With this project, any DIYer can easily solar power your Gameboy Color as a DIY project and enjoy free power! No longer will gamers be in the middle of a tough level or game, only to have the batteries die out. With this creation, gamers will have unlimited power, courtesy of the sun. The materials needed for this project are:
Gameboy color
2AA solar light
Solar rechargeable batteries
Velcro
Wire
Shrink tubing
Glue
Soldering iron
Solder
Wire cutters
Drill
Following these steps from Instructables, you can give your Gameboy color unlimited power, and learn some new skills in the meantime. Again, this project requires some soldering and electrical work, so be careful and have fun!
Turn any controller into a night light
Do you have an extra controller lying around? If so, put it to good use by casting it in resin and turning it into a night light. You need:
NES Controller
3 AAA batteries
5.5v solar panel
5mm LEDs
Wire
Casting resin
Mould
Diode
Mercury switch
Soldering iron
Solder
This project is quite complicated, and if you have never soldered, or used casting resin previously you might find it challenging. However, the end result is undeniably cool and you might just learn a new skill or two by attempting it. Follow the step-by-step guide by Instructables to complete this DIY project.
Convert an old NES into a DVD player
Turn an old NES into a DVD player with a little bit of effort, and transport yourself into the past by watching movies the old school way. This consists of using an NES console to house a DVD player and ensuring everything is hooked up properly so that the end result is a fully functioning, retro DVD player. Unnecessary, but cool! Here's what you need:
Small DVD player
NES console
2 long screwdrivers of varying thicknesses
Silicon gun
2 Silicon bars
Follow the detailed instructions on Instructables to create a retro DVD player of your own!
Transform NES controller into a portable MP3 player
With this project, makers can create a one-of-a-kind MP3 player that is both portable and stylish. The controller itself will act as the housing for the electronics, so there's no need to worry about finding a case or mounting the player in any particular way. The materials needed are as follows:
NES controller
Suitably-sized MP3 player
Dremel
Pliers
Flathead screwdriver
Hot glue
Glue gun
Wire
Wire cutters
This might just be the most effective use of an NES controller out there, because the end result is amazing. The detailed how-to guide on Shmups Forum will walk you through the whole process. Take your time, and you will end up with a polished product that looks like a one-off custom order!
If you're a gamer, there's no need to toss out your old consoles when they start collecting dust. These DIY projects will help you repurpose them into something new and exciting. You can save money, but you'll also end up with a unique device that no one else has, and the satisfaction of making it yourself.
Have you tried any of these projects or something similar? Engineering360 would love to hear in the comments how it went!