Meet Kelly Ferneau, Nuclear Power Plant Manager
David Wagman | January 25, 2018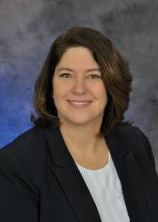 Kelly Ferneau, Plant Manager, Cook Nuclear Plant. Source: AEPIndiana Michigan Power named Kelly Ferneau, current plant operations director, as the new plant manager for the Cook Nuclear Plant.
She is the sixteenth person to hold the position since plant construction began in 1969, and is the first female plant manager.
"Kelly's skill set goes well beyond the necessary plant operational knowledge and experience. She has a unique combination of resolve, humility, and the leadership ability to develop teams and work for the greater good of the organization," said Shane Lies, Cook site vice president.
Ferneau joined the utility, a unit of American Electric Power, in 2013 as operations manager. She holds a Bachelor of Science degree in mechanical engineering from Trine University in Angola, Ind.
She previously worked for Entergy at Palisades Nuclear Plant. She started her career with Exelon and held various positions there, including a senior reactor operator's license, and was shift manager at Byron Nuclear Station.
"I didn't think much about being the first female plant manager until I started hearing from friends, particularly women, in the organization," Ferneau said. "Nuclear power, and specifically Operations, has historically been a male-dominated field. I am proud and honored to help pave the way for other women, and will do my best to be a good role model and mentor for both women and men."
Cook Unit 1 began commercial operation in August 1975, and Unit 2 in July 1978. Construction cost for both units was $1.3 billion. The combined units have a rated generating capacity of 2,100 megawatts. Cook has 1,200 employees and a payroll of more than $100 million.