Drone Makes First At-Sea Rescue in Australia
Marie Donlon | January 18, 2018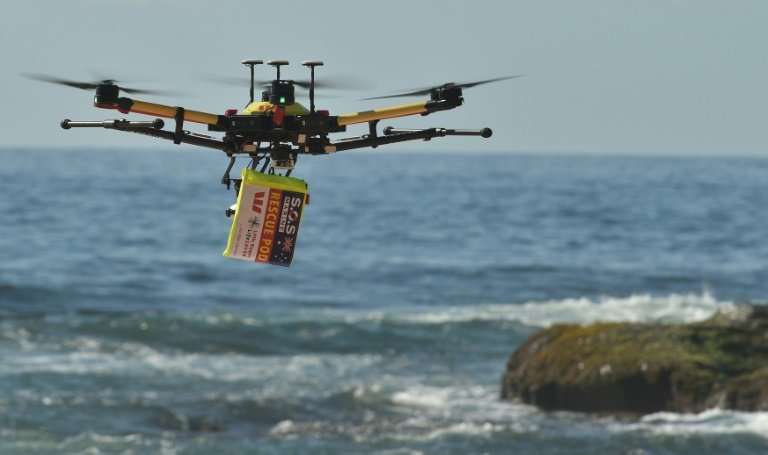 Along with spotting swimmers in trouble and dropping lifesaving devices to them, the drones are being used to spot predators such as sharks. Source: AFP
Australia was the site of what is being described as the world's first at-sea drone rescue on Thursday as a drone dropped a safety device to a pair of distressed swimmers caught in 10-feet swells.
With dozens of drones being trialed on beaches throughout Australia, beachgoers were able to alert lifeguards, who then alerted the drone pilot about the distressed pair swimming off of Lennox Head in New South Wales, near the border with Queensland.
The drone was deployed within moments of being alerted and the swimmers returned to shore, reportedly unharmed.
"I was able to launch it, fly it to the location, and drop the pod all in about one to two minutes," lifeguard supervisor Jai Sheridan told the Gold Coast Bulletin.
"On a normal day that would have taken our lifeguards a few minutes longer to reach the members of the public."
Capable of quickly delivering life-saving devices, the drones are also able to spot swimmers in trouble and to spot underwater predators such as jellyfish or sharks.