New SIL Inline Single Stage Centrifugal Pump Range from Sulzer
S. Himmelstein | January 15, 2018
A new SIL pump range was developed by Sulzer to meet the process requirements in various general and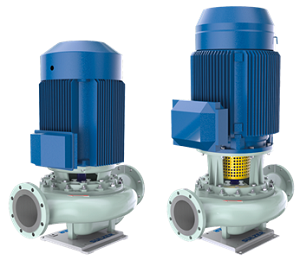 Source: Sulzerindustrial applications. The equipment is ideal for pumping mainly clean and slightly contaminated liquids, viscous liquids up to 250 cSt and fibrous slurries up to a consistency of 1 percent. The hydraulic design ensures efficient pumping with a low NPSHr (net positive suction head required) across the whole pump range.
The inline design, which features monoblock construction, makes the SIL pump compact, rigid and reliable. The pump is available either with an integrated motor or with a standard IEC motor. SIL pumps are easy and fast to install both in vertical and in horizontal positions, and require only a small installation space.
The SIL inline pump range fulfills the efficiency regulations across all industries and the design requirements of the ISO 5199 international standard, which can translate into substantial savings in total life-cycle costs and a reduced environmental footprint.
The SIL pump exceeds the European Union's requirements for energy-related products, which specify the minimum efficiency values for water pumps, with the target of reducing the energy consumption. The entire pump range exceeds the MEI 0.4 (Minimum Efficiency Index).
The monoblock construction of the SIL pump range eliminates the need for a bearing unit. This solution minimizes the number of wearing parts and the need for maintenance.
An optimized shaft sealing chamber and impeller balancing holes guarantee improved conditions for the shaft seal and maximize its lifetime. The impeller is designed in tandem with the casing and sealing chamber, resulting in efficient hydraulics with reliable shaft sealing.
The installation, operating and spare part costs of the new SIL pump range are low, as are the downtime costs thanks to the minimized need for maintenance of the trouble-free monoblock construction. If needed, the back pull-out design allows quick access for servicing without detaching the pump from the piping.