Johnston Pump upgrades JTS vertical turbine pump for potable water supply
Diana Aoun | September 28, 2021
Johnston Pump, a Sulzer brand, has upgraded the hydraulics and mechanical design of its well-known JTS vertical turbine pump to produce a highly efficient, cost-effective and low-maintenance pump. The latest model is available with complete NSF 61/372 certification for potable water service. A variety of custom options are also available, enabling pump adaptation to specific operating requirements and conditions.
The new JTS features closed design stainless steel impellers with a collet construction for smaller pump sizes, or key and split construction for larger pumps. The anti-vortex ribs and tail bearing bushing for all suction bell sizes make the pump flush more efficient, with all suction bells and impellers supplied with replaceable wear rings as standard.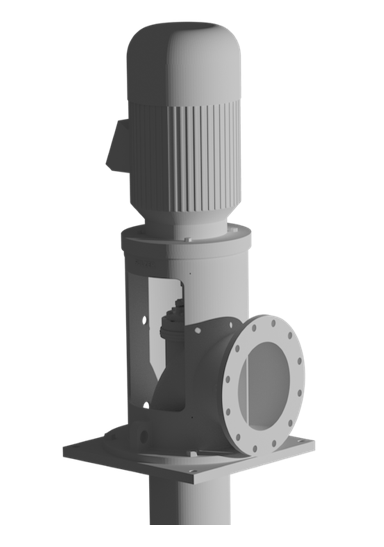 Source: Johnston Pump
The pump shaft comes in a modular "size driven" design depending on the number of stages required for the specific hydraulic installation. The pump shaft is precision machined and sized for specific system thrust and torque characteristics.
In terms of column assembly, column pipes are threaded up to 300 mm (12 inches) and flanged for sizes 355 and 410 mm (14 inches and 16 inches). A column adapter ensures accurate connectivity between the column pipe and the bowls to suit various threaded column sizes.
The JTS can handle low net positive suction head and requires no priming due to the pump bowl assembly being submerged in the fluid. The modular design of the pump enables pressure requirements to be easily achieved through sizing whilst various options and accessories make the pump easily adaptable to changing hydraulic conditions. In addition, various coating options are available for corrosive and abrasive environments.
The JTS has a maximum flow rate of up to up to 1,580 I/s (25,000 US gpm), heads up to 300 m (1,000 ft) and can handle fluid temperatures up to 85° C (185° F).
The Johnston JTS vertical turbine pump is suitable for a wide range of applications including agricultural pumping, municipal and plant water supply, drainage and flood control.