Company offering SIL 2 for DK glass devices
Engineering360 News Desk | October 22, 2020
Variable area (VA) flowmeters DK46/47/48/800 with glass tubes from industrial process instrumentation manufacturer Krohne are now compliant with safety integrity level (SIL) 2, reportedly making them the first and only SIL 2 glass tube purgemeters on the market.
Applications for the SIL 2 glass tube flowmeters include sample flow monitoring for process analyzer systems, gas or liquid supply monitoring for mechanical sealing systems or purge monitoring for measuring systems (for instance, dP flow measurement).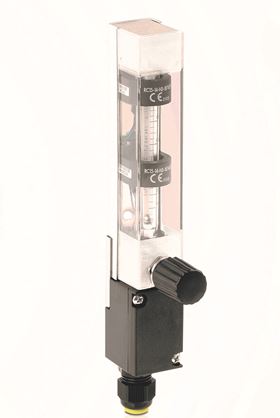 Source: Krohne
The SIL option is appropriate for devices with stainless steel or brass process connections with bistable NAMUR limit switches and a junction box. Additionally, this option can be combined with ATEX certifications.
For more information, visit Krohne's website.