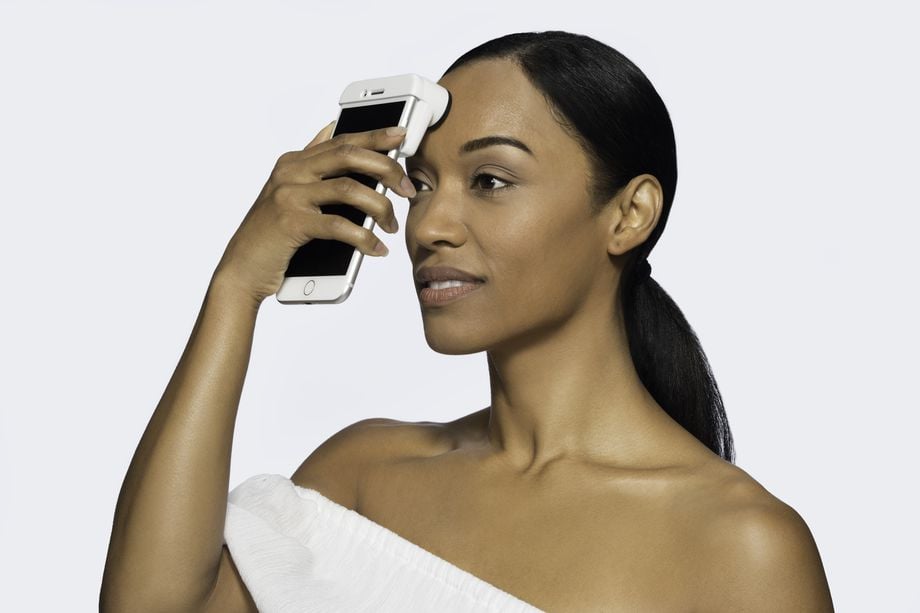 Johnson & Johnson Consumer Inc. Neutrogena, a Johnson & Johnson-owned skincare company, will be customizing skincare advice to users thanks to a device called the SkinScanner that attaches to the top of smartphones.
Using sensors, the device captures a close-up image of the user's face then magnifies it. The device will then sync up with an app called Skin360 that will track and show the user's skin health over time, offering suggestions about how to improve their skin.
Debuting next week at the Consumer Electronics Show (CES) in Las Vegas, the combination device/app will offer the user readings about their pore size, wrinkles and moisture levels.
With the help of machine learning, the app will then compare the user's skin to others in the same age range and will assign a score of up to 100 for each of the areas (moisture, pore size, wrinkles) assessed.
Naturally, recommendations to improve skin will navigate the user to a Neutrogena store where they can purchase cleansers, sunscreen or products with retinol or hyaluronic acid.
Available for shipping this summer in the U.S. with a price tag of $50, the device is not able to offer solutions for acne and is not capable of detecting melanoma.