Facial Recognition Tech to Be Used at 2020 Tokyo Olympics
Marie Donlon | January 02, 2018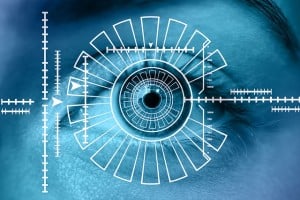 Participants in the 2020 Tokyo Olympics — including athletes, officials and the journalists covering the games — will be identified using facial recognition technology from the NEC Group.
Those entering the games will be subject to a three-method approach to facial recognition by NEC, which includes the Generalized Matching Face Detection Method (GMFD), the Perturbation Space Method (PSM) and the Adaptive Regional Blend Matching method. Each of the methods relies on identifying different areas of the subject's face and matching it, or matching a person's faceprint with the contents of a database.
The technology, according to experts, is so accurate that even wearing hats, sunglasses or other accessories that might alter appearance can't fool the facial recognition algorithms.
Tested with moderate success during the recent Brazilian Summer Olympics, the NEC technology will not be applied to spectators of the games.
Already employed in New York City tunnels, by the FBI and by robot police in China, the facial recognition technology will be used in combination with the traditional security cards distributed to participants at the Olympics.