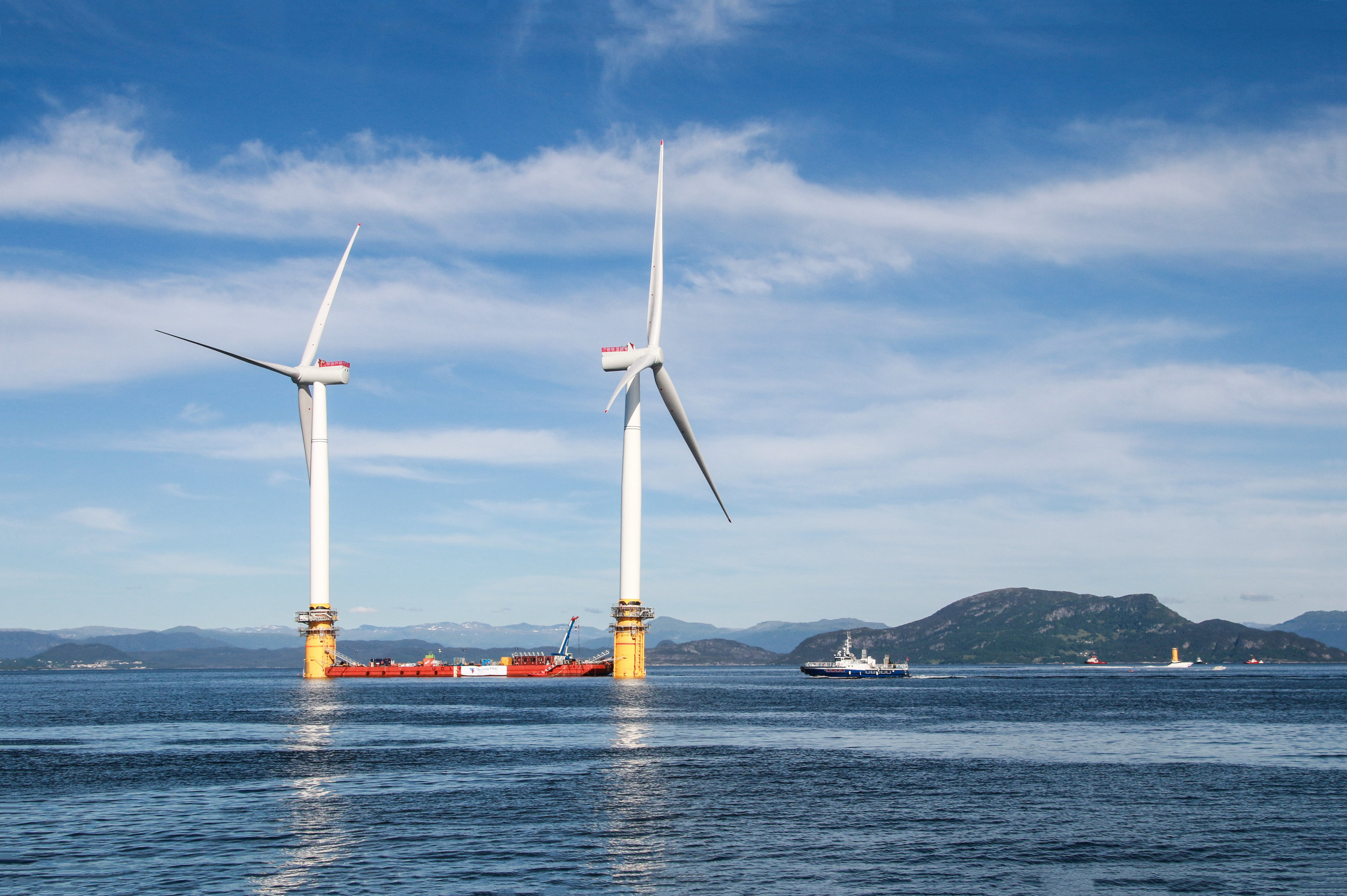 Two floating wind turbines being prepared to sail to Hywind Scotland Pilot Park off the coast of Aberdeenshire. Source: Terje Aase/Shutterstock.com
Researchers from the Carnegie Institution for Science believe that future open ocean wind farms will be able to generate over five times the energy of land-based wind farms, according to a study published in Proceedings of the National Academy of Sciences.
Looking specifically at locations in the North Atlantic, researchers believe that because wind speeds are higher on average over water than on land, the promise of generating more power could be achieved.
"We found that giant ocean-based wind farms are able to tap into the energy of the winds throughout much of the atmosphere, whereas wind farms onshore remain constrained by the near-surface wind resources," said researcher Ken Caldiera.
However, according to the researchers, while potentially able to generate enough energy to meet the needs of all of civilization during the winter months, during the summer months, the open ocean wind farms would only be able to generate enough energy to meet the electrical demands of Europe or the United States alone.
To read more, click here.