Direct Insertion Hygrometer Sensor
Shawn Martin | September 28, 2017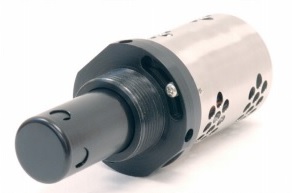 Source: Edgetech Instruments Inc.
A direct insertion hygrometer sensor with integral temperature sensor provides enhanced stability and a dynamic range of negative 40 to positive 95 degree Celsius dew/frost point over a wide range of ambient conditions.
Edgetech Instruments' Model DX Direct Insertion Dew/Frost Point Sensor is a high performance chilled mirror sensor with two-stage thermoelectric cooling (TEC). Active sensor temperature compensation and isolation eliminate temperature drift, while an integrated micro aspirator provides for faster response in static environments. An integral barometric pressure measurement option is also available on request.
The device features integrated filter options for use in dirty environments. Single point installation reduces installation costs and helps improve accuracy. It can be used with Edgtech Instruments DewMaster and DewTrak II dew/frost point hygrometers offering remote installation of up to 100 feet away.