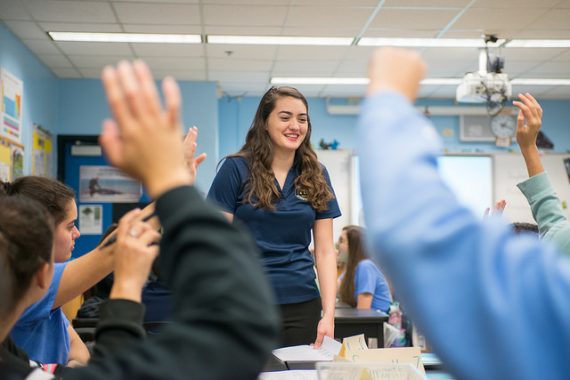 When students see their science classmates as very interested in the class, they are more likely to develop an interest in science, technology, engineering and math (STEM) careers, according to the national study led by FIU professors Zahra Hazari and Geoff Potvin. Image credit: FIUA study, led by Florida International University professors suggests that excitement about science class is infectious and could result in higher grades for students.
Researchers believe this trend in contagious excitement can also spark an interest in future careers in the STEM (Science, Technology, Engineering and Math) fields.
"People have been found to readily catch the emotions of others and we see this happening in science classroom environments," Professor Zahra Hazari said. "This really emphasizes the importance of having engaging environments to hook students to science and motivate them towards learning."
Surveying more than 2,000 students from 50 randomly-selected colleges and universities, researchers determined that excitement from students in science class encouraged other students' interest in the class. This level of excitement was consistent across all science classes (biology, physics, chemistry).
The researchers plan to expand their research by applying it to the classroom, discovering ways to make the classroom setting more engaging and challenging.
The study is published in the journal Science Advances.