ASCO's 617 Series SentronicLP electronic pressure regulator offers accurate pneumatic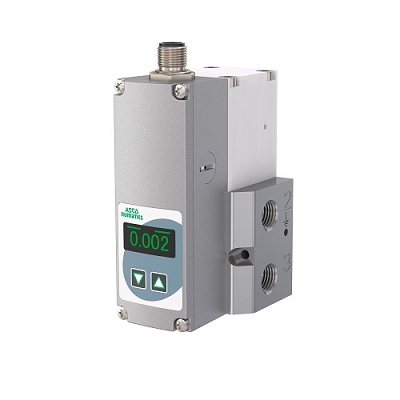 Image credit: ASCO Valve Inc.pressure control in applications where power supply is limited. The valve only requires a 4-watt power supply offering a highly reliable and cost-effective solution for design and control engineers.
Advanced DaS software allows users to optimize the regulator and maximize performance and safety in any application. Hysteresis is less than 1 percent and the valve offers excellent linearity and repeatability allowing for stable control under flowing conditions.
The high-performance proportional valve is ideally suited for applications where precise control is required in the automotive and tire, food and beverage, and packaging industries. Three sizes are available; 1/4 inch (4 mm), 3/8 inch (8 mm), and 1/2 inch (15 mm) covering a wide range of flow requirements.