Efficiency and Renewables Drive Asia-Pacific 2017 CapEx
David Wagman | May 16, 2017
Analysis from Frost & Sullivan says that as the price of crude oil is likely to stabilize around $55 per barrel in 2017, oil and gas companies in Asia-Pacific will likely focus on increasing equipment efficiency to compete in the tight upstream market.
The downstream segment offers more greenfield opportunities, specifically in South Korea and India. Stability across the oil and gas sector will have a domino effect on the entire value chain of the energy and environment industry, Frost & Sullivan says. A "modest increase" in the global upstream capital expenditure (CAPEX) could occur in 2018, and Asia-Pacific's CAPEX will mirror the global trend.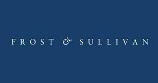 Asia-Pacific is also following global cues in the coal sector. Coal power continues to diminish in relevance while clean and renewable energy, particularly solar and nuclear power, continues to gain prominence. Expansion of the renewable energy sector will stoke double-digit growth in the distributed energy sector, which, in turn, will ensure that utility-scale grid storage remains the primary driver of energy storage systems.
The transmission and distribution sector will offer investment opportunities worth $137 billion in 2017, opening up the market to power equipment majors, the firm says. Investors' interest in the downstream sector, too, will remain strong with multiple refinery and petrochemical investments planned in 2017.
The consultancy says that the outlook for Asia-Pacific remains "broadly positive" despite China's slowdown, as emerging and developing economies, including the Philippines, Laos, Cambodia, and Myanmar, pick up pace in 2017. The region can insulate itself from the global economic decline following Brexit and Donald Trump's U.S. presidential election by focusing on local investment and consumption, the group says. These two world events may appear detrimental to the current energy and environment policies, but 2017 will be a transition year for long-term changes.
Frost & Sullivan identifies four regional trends that it says will dominate the Asia-Pacific market in 2017:
• China's focus on nuclear power and other clean energy sources will continue to drive the solar sector; grid investment to remain robust
• The emergence of interstate grid transmission system as a key investment area in 2017 in India; microgrid market to grow 20.7%
• Smart grid investments worth $5.9 billion in Japan; the country will lead in smart meter installations
• Dominance of biomass and solar power in the renewable energy sector in Southeast Asia; expected capacity growth of 27.1% and 28.1%, respectively.
This year will also be a promising year for building technology participants, particularly in integrated facilities management and energy management services, the firm says. The growth of data centers in Asia-Pacific will propel the market for data center infrastructure solutions and uninterrupted power supply systems.