Market forecast: Oil and gas pump sector on trend to expand
S. Himmelstein | April 20, 2020
A new global oil and gas pumps market forecast issued by Frost & Sullivan indicates marginal growth for the sector through 2026. Rising at a compound annual growth rate (CAGR) of 3%, the market is estimated to reach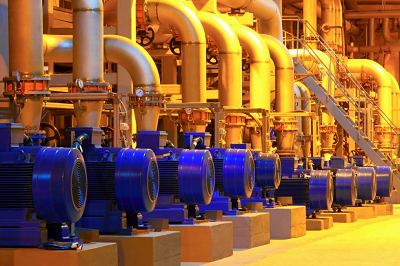 Marginal growth through 2026 is indicated for the global oil and gas pumps market. Source: Frost & Sullivan$10.43 billion by 2026, up from $8.46 billion in 2019.
Momentary disruption in the global supply chain and deceleration in China's production volume due to COVID-19 and economic slowdown, trade tension and change in political governance to impede new investments in exploration and production activities are likely to restrain growth of pump sales. However, modernization of asset infrastructure by oil and gas companies will be key to drive the demand for pumps, presenting growth opportunities for market participants. Other factors spurring growth in pump sales will include investments in LNG plant addition and expansion, and continued investment in the Permian Basin.
Increasing emphasis on energy consumption reduction will promote demand for energy-efficient pumps as a growing requirement to improve compressor performance and durability will drive the need for insights on asset condition. A shift to service-based business models is projected to help manufacturers develop new revenue streams.
The Asia-Pacific region is expected to emerge as the global hotspot for investments with higher growth opportunities for pump sales during the forecast period. By 2026, the region is estimated to witness growth at a CAGR of 3.6%, followed by the Middle East and Africa at 3.5%.