IIoT Vital to Long-term Strategy of Manufacturing Plants
Tony Pallone | December 27, 2018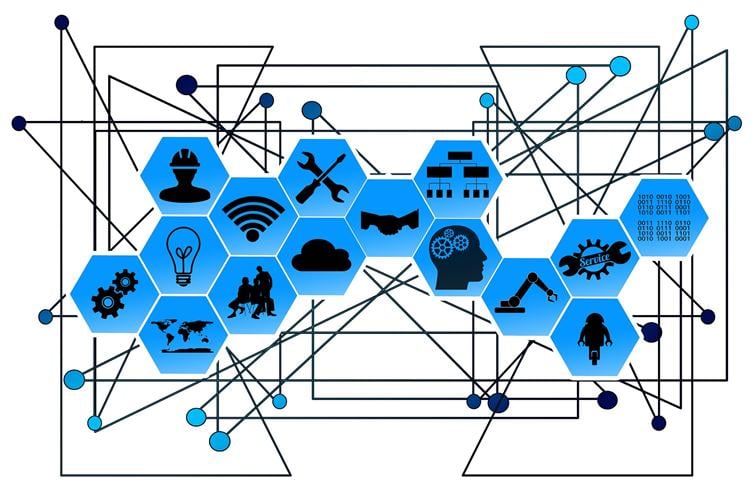 IIoT: interconnected sensors, instruments and other devices networked together with computers' industrial applications, including manufacturing.
Market research firm Frost & Sullivan has reported increased industrial internet of things (IIoT) demand in the Asia-Pacific region. The firm sees IIoT integration as vital to the long-term strategies of manufacturing plants.
The study points to the IIoT's ability to significantly improve mean time between failure (MTBF) rates. It can also assist with predictive maintenance of assets by enabling savings over scheduled repairs, reducing overall maintenance costs and eliminating breakdowns.
Frost & Sullivan predicts the industrial IoT market to grow at a compound annual growth rate (CAGR) of 17.9% between 2017 and 2022, driven primarily by three key trends:
IIoT will witness a demand surge because digital manufacturing technologies offer immense benefits to manufacturers
Growing collaboration among industry stakeholders indicates potential that will yield long-term gains
A connected supply chain enables customization, flexibility and conformance to regulations
"Most governments in the region are keen on collaboration and improving infrastructure, which will aid the suppliers of automation and process control systems," said Tim Chuah, associate director for automation and electronics at Frost & Sullivan Asia-Pacific.
Frost & Sullivan has also identified growth opportunities in the IIoT market. These include collaboration between automation vendors and expert solutions providers, as well as opportunities for niche solution providers working on IIoT, M2M (sensors) and data (cloud).