Report: Rising demand for IoT-enabled pumps to drive North American PD pumps market
Engineering360 News Desk | January 10, 2020
Continued investments in the U.S. oil and gas industry, along with increased activity in the biopharmaceuticals and the medical devices sectors, boosted North American positive displacement (PD) pumps market sales in 2019, generating $2.5 billion in revenue. The sector is expected to witness moderate growth in the next seven years despite temporary economic hiccups, predominantly due to continued investment in shale exploration activities and an increased interest in smart pump technology. Frost &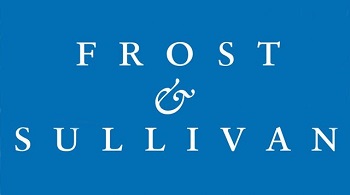 Sullivan predicts that revenues in the sector will increase to $3 billion by 2026 at a CAGR of 2.6%.
Frost & Sullivan's latest research, North American Positive Displacement Pumps Market, Forecast to 2026, provides an overview of the PD pumps market in the U.S. and Canada, highlighting the major industry trends, technological advancements, emergence of new business models and the economic factors driving the industry. The report offers an in-depth analysis of product segments, regional demand patterns, new product capabilities and end-user markets.
Pump manufacturers are rethinking their value proposition and are transitioning toward new business models such as pumps-as-a-service. End-users no longer favor mere hardware providers offering basic pump services. Integration of advanced technology, such as artificial intelligence (AI) and machine learning, that eases PD pump maintenance, eliminates challenges with respect to leakages, and improves pump efficiency and throughput are now being preferred by end-users across processes and industries.
Companies operating in this sector can also foster growth by:
Designing and building energy-efficient pumps that comply with prevailing regulations
Delivering an extensive range of services that enable end-to-end monitoring of pumps, which will improve their efficiency and life
Offering pump monitoring solutions with flexible pricing plans to gain wider traction
Leveraging industrial internet of things-based technology to maximize equipment utilization and mitigate potential risks