Wireless Device Able to See Through Walls to Measure Walking Speed
Marie Donlon | May 01, 2017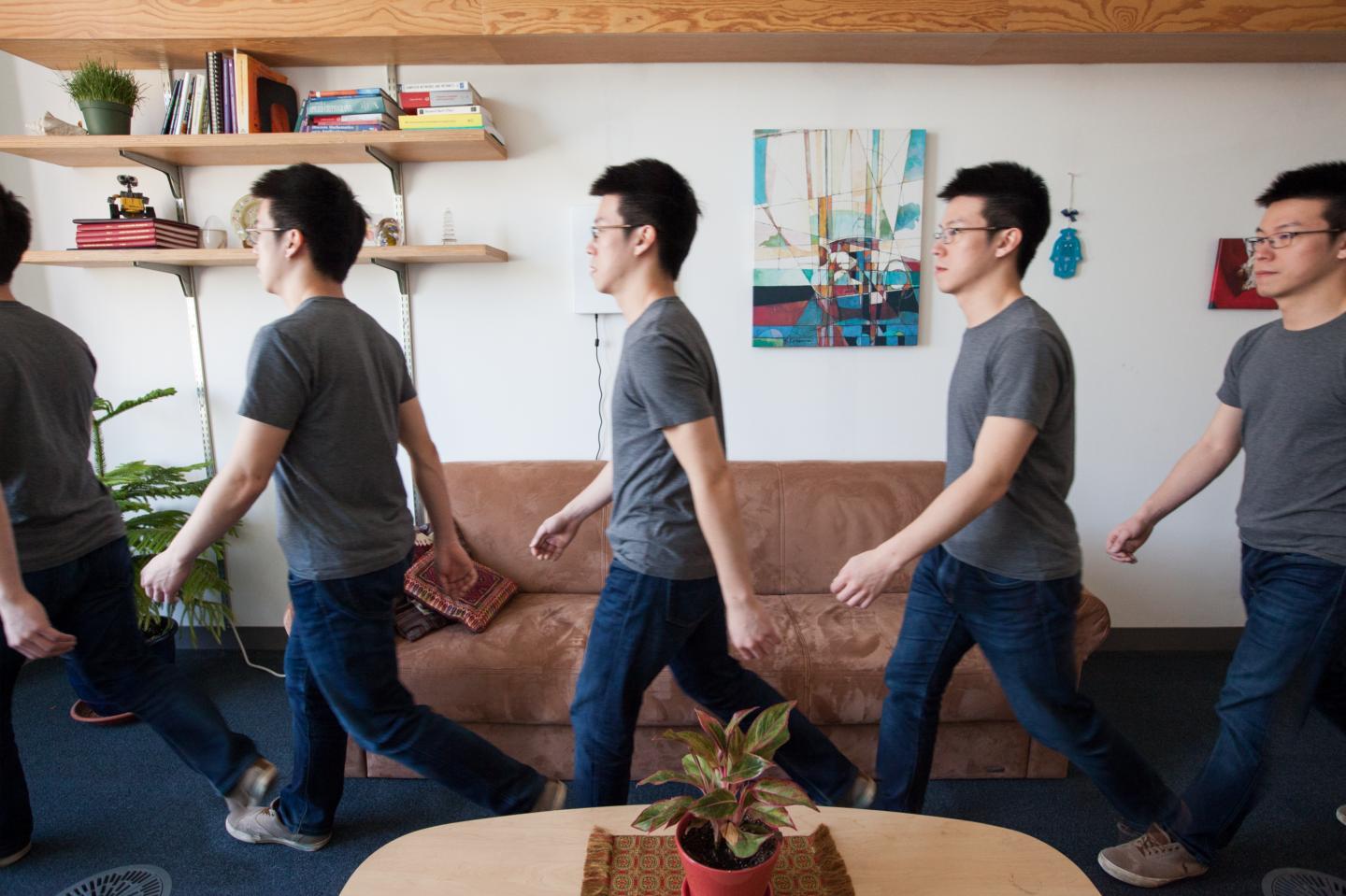 WiGait uses wireless signals to continuously measure a person's walking speed. Image credit: Jason Dorfman, MIT CSAIL How fast you walk, considered by many to be a decent indicator of health, may predict cognitive decline, falls and cardiac or pulmonary disease. Typically, walking speed is measured by stopwatches and motion tracking devices that may be bulky and not so accurate, making the measurement of walking speed, both continuously and without interference, almost impossible.
Now, a team from the MIT Computer Science and Artificial Intelligence Laboratory (CSAIL) has been working on a wireless solution to the problem. The "WiGait" is a device that measures walking speed from a fixed point in the user's home. Roughly the size of a small painting, the device has a 95 percent-99 percent rate of accuracy in determining speed as detected by surrounding wireless signals and the reflections off of a person's body. The device can even measure the speed of movement from rooms away. An algorithm created by the team can also distinguish other movements (like cleaning) from walking.
The measurement of walking-speed is also helpful in determining a person's stride length. The device can do this with an accuracy of 85 percent-99 percent, helping researchers to better understand diseases like Parkinson's, cognitive decline and injuries that could result in dangerous falls (all of which are characterized by reduced size in step).
"By using in-home sensors, we can see trends in how walking speed changes over longer periods of time," says lead author and Ph.D student Chen-Yu Hsu. "This can provide insight into whether someone should adjust their health regimens, whether that's doing physical therapy or altering their medications."
The team will present their paper in May at ACM's CHI Conference on Human Factors in Computing Systems in Colorado.