Smart Merchandise Picker to optimize warehouse space, productivity
Marie Donlon | November 23, 2022
Smart Robotics, a provider of pick and place solutions for warehouses, has introduced a new robotic merchandise picker capable of handling lightweight products.
The aptly named Smart Merchandise Picker is a collaborative robot that is capable of gently picking and placing products ranging from stationery and office supplies to smartphones, tablets and boxed toys.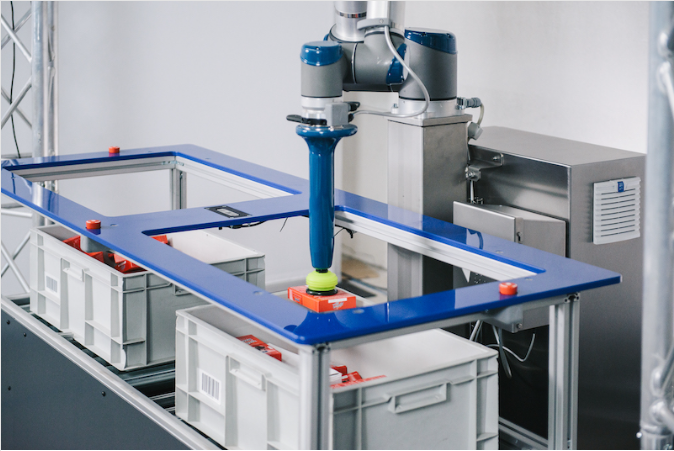 Source: Smart Robotics
The cobot, which operates 24/7, can also sort and stack products in warehouses, optimizing how space is used within warehouses.
In addition to improving the productivity of warehouses, the Smart Merchandise Picker reportedly frees up employees for higher value tasks and fills a critical void during an ongoing global labor shortage.
To see an earlier iteration of the Smart Merchandise Picker, watch the accompanying video that appears courtesy of Smart Robotics.