Smart Robotics unveils three new Smart Palletizers
Marie Donlon | October 18, 2022
Warehouse automation and robotics firm Smart Robotics has developed three new iterations of its Smart Palletizer for warehouses.
Capable of taking on physically demanding and repetitive tasks in the warehouse space, Smart Robotics' new Smart Palletizer is now available in three versions: the Essential Version, the Advanced Version and the Premium Version.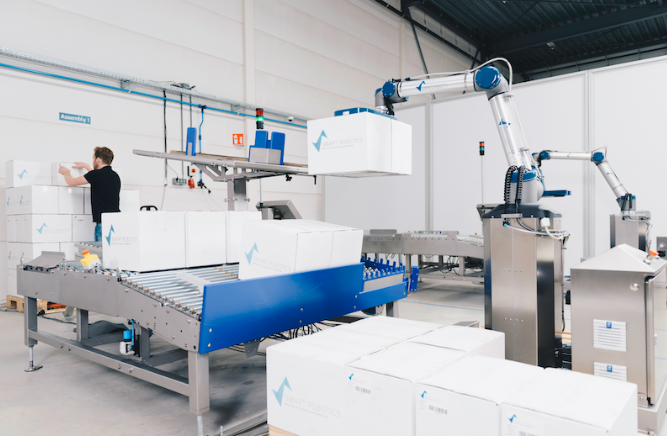 Source: Smart Robotics
The company claims that:
· The Essential Version can reportedly handle a variety of products and follow many different stacking patterns.
· The Advanced Version can reportedly stack a large variety of boxes according to size, stacking them at greater heights than previous iterations.
· The Premium Version can reportedly handle both open boxes and can stack virtually any products
According to Smart Robotics, the pick and place solutions are all designed to automate certain processes in the warehouse space amid a global worker shortage.