Watch as a rock-picking robot automates a tedious farming task
Marie Donlon | June 10, 2021
TerraClear, a robotics and artificial intelligence (AI) company, has developed a rock-picking robot to automate a tedious task associated with farming.
The TerraClear Rock Picker can autonomously clear fields of rocks that pose a threat to farming equipment and that slow down productivity, according to its developers.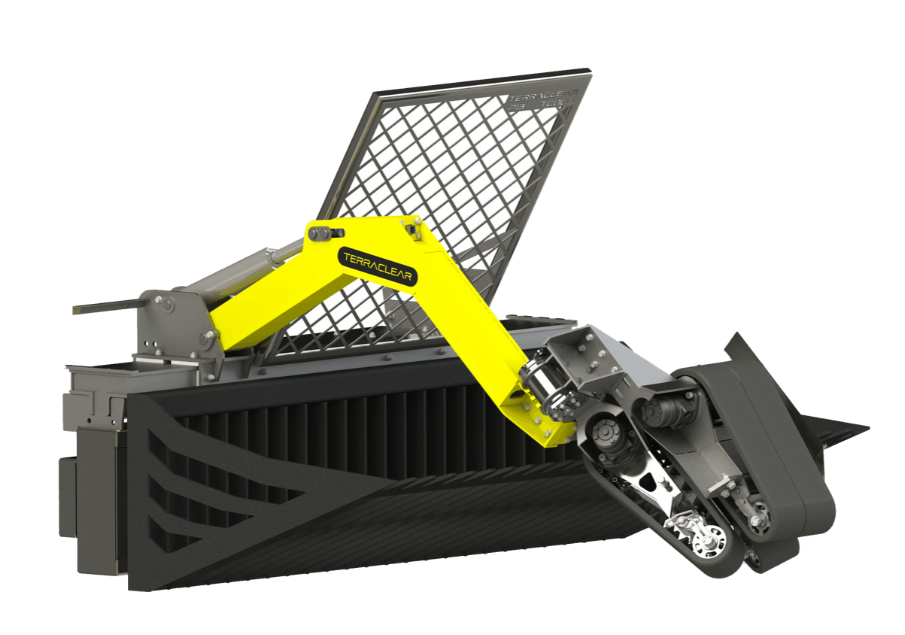 Source: TerraClear
Using AI, the system can reportedly identify large rocks via drone for mapping their location and size. Once rocks are detected, the TerraClear Rock Picker is deployed and is capable of picking up and moving as many as 400 rocks an hour that weigh as much as 300 lb each.
Currently, the system works in concert with a compact track loader or skid steer and will eventually work with front-end loaders in tractors.
To see the TerraClear Rock Picker in action, watch the accompanying video that appears courtesy of TerraClear.