NASA mission accomplished: Asteroid trajectory transformed
S. Himmelstein | October 12, 2022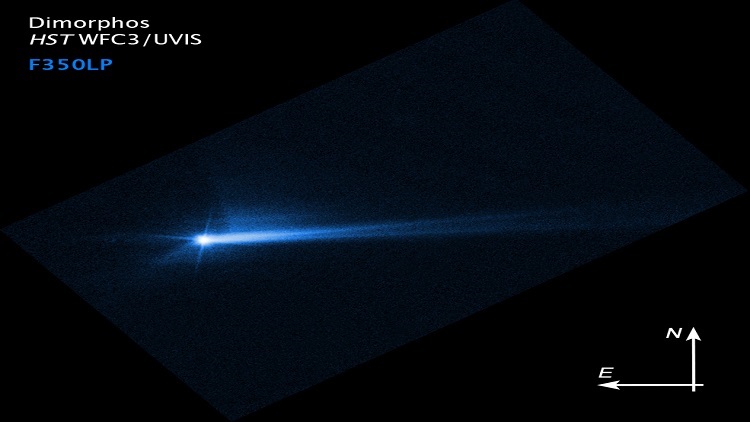 Image from the Hubble Space Telescope shows debris ejected from the surface of the Dimorphos following impact. Source: NASA/European Space Agency/ Space Telescope Science Institute/Hubble
The intentional collision of the Double Asteroid Redirection Test (DART) spacecraft with asteroid Dimorphos on September 26, 2022, demonstrated the power of humankind to alter the orbit of a heavenly body.
The success of the NASA planetary defense test hinged on the ability to shorten the orbit of Dimorphos by at least 73 seconds. Researchers telescopically tracking and measuring the after-effects of DART's impact have confirmed the new orbital path around parent asteroid Didymos is now 11 hours and 23 minutes. The mission shortened the orbit by an impressive 32 minutes.
[See also: NASA's DART mission is a smashing success]
Astronomers will next shift focus to examining how debris displaced by the impact affected the transfer of momentum from the spacecraft to Dimorphos.
NASA reaffirms: neither Didymos nor its moonlet Dimorphos pose any threat to Earth.