The largest grid-connected flow battery
S. Himmelstein | October 04, 2022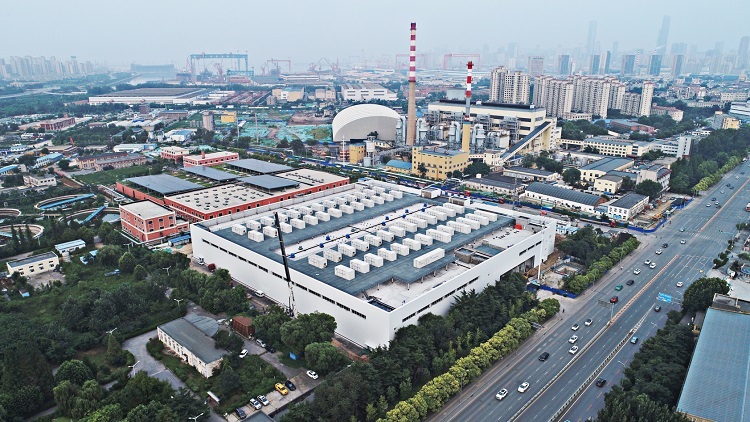 The Dalian Flow Battery Energy Storage Peak-shaving Power Station. Source: Dalian Institute of Chemical Physics
The Dalian Flow Battery Energy Storage Peak-shaving Power Station, billed as the world's largest flow battery, has been connected to the grid in the city of Dalian, China.
When placed into operating mode later this month, the vanadium flow battery system will supply enough power for up to 200,000 residents each day. With an initial capacity of 400 MWh and output of 100 MW, the Dalian Flow Battery Energy Storage Peak-shaving Power Station will serve as a power bank for the city and assist in its uptake of renewable energy sources such as wind and solar.
These renewable energy sources will be harnessed to charge the station's batteries by converting electrical energy into battery-stored chemical energy. The stored chemical energy will be converted back into electrical energy and transmitted to users during periods of peak demand. The station is intended to demonstrate how flow batteries can improve reliability and manage spikes in energy demand in China, as well as aid the country's efforts to reduce carbon emissions.
Designed by researchers from the Dalian Institute of Chemical Physics of the Chinese Academy of Sciences and built by Rongke Power Co. Ltd., the station will be scaled up in the near term to achieve an output 200 MW with an 800 MWh capacity.