Robotics-driven kiosks promise smoothies in under a minute
Marie Donlon | July 30, 2022
A robot capable of autonomously preparing smoothies in under one minute has been developed by the startup ROBOJuice.
The ROBOJuice kiosks feature humanoid robots that rely on artificial intelligence (AI) for recognizing ingredients, recipes and food preparation techniques.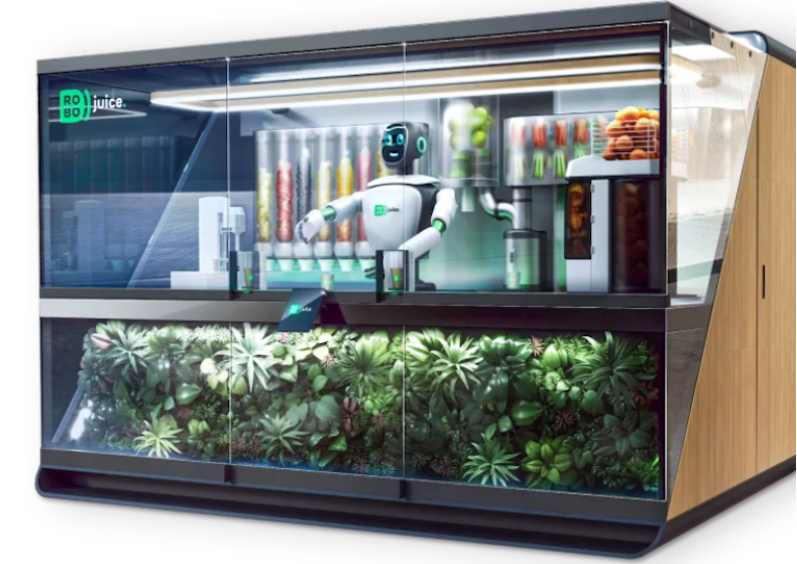 Source: ROBOJuice
In addition to preparing smoothies, the AI and robotics-powered ROBOJuice kiosks will also offer autonomously prepared acai bowls thanks to ROBOJuice's partnership with Palmetto Superfoods.
Advanced versions of the kiosks are expected to launch in 2023.
To see the ROBOJuice bot prepare a smoothie, watch the accompanying video that appears courtesy of ROBOJuice.