Coming to a vending machine near you: Hot brick-oven pizza
Marie Donlon | August 19, 2021
Basil Street, a gourmet pizza brand, will soon be launching its line of automated, cooked-to-order pizza kiosks around the U.S. by the end of 2021.
The so-called Automated Pizza Kitchens (APKs) are standalone kiosks that feature fresh ingredients flash frozen to preserve nutrients and a patented three-element non-microwave speed oven that cooks the brick-oven style pizzas in just three minutes.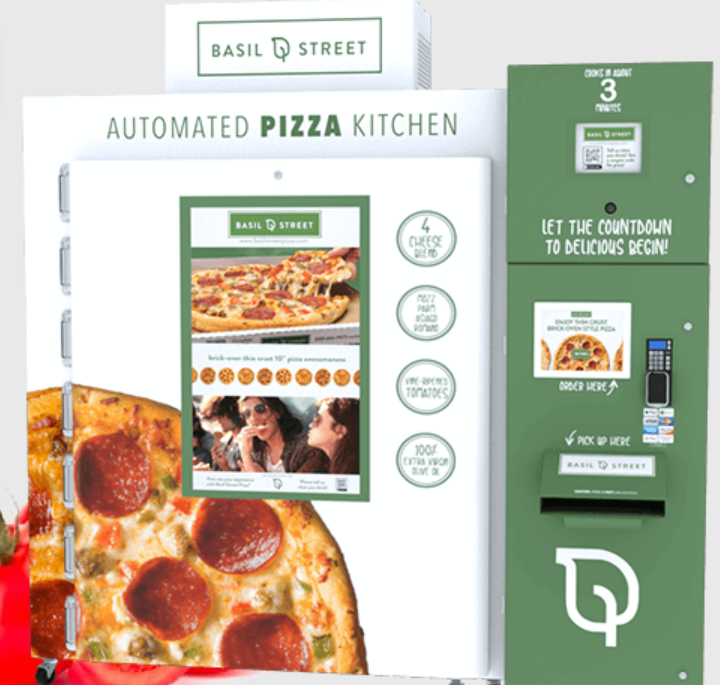 Source: Basil Street
Following a successful trial of the kiosks, the proprietary cooking technology and kiosks have earned Basil Street's APKs NSF and UL certifications.
According to Basil Street, the kiosks — which offer popular selections such as four-cheese, pepperoni and supreme pizzas, among other flavors — will be located in high-traffic areas such as airports and colleges.
It is expected that throughout the country these kiosks will number around 50 by fall 2021 and 100 by the end of 2021.