BAE Systems releases military drone design details
Marie Donlon | July 25, 2022
Defense contractor BAE Systems has released two new drone design concepts currently in development.
Making their debut at the Royal International Air Tattoo (RAIT), the Royal Air Force's annual air show event, the unnamed drone concepts are both intended to carry out surveillance or reconnaissance tasks for the military.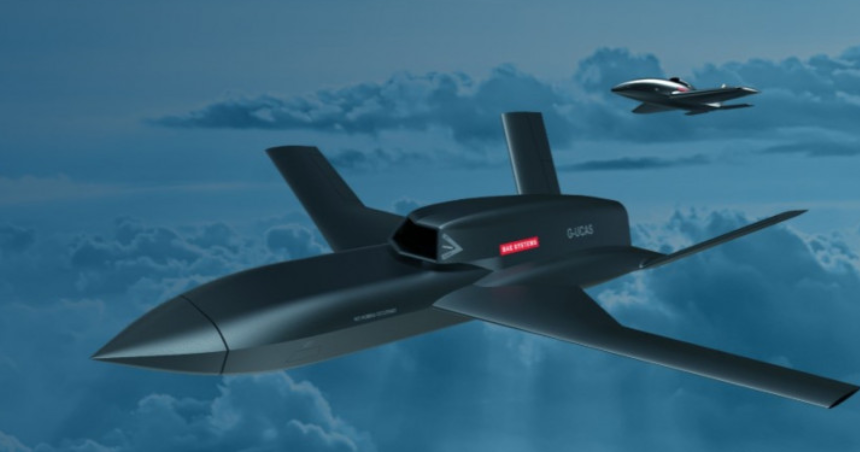 Source: BAE Systems
The concept 1 drone refers to the smaller of the two units and has been dubbed the "expendable drone." This drone features a bullet-like fuselage and is capable of flying at speeds nearing 0.5 Mach and at service altitudes of 30,000 feet. This drone is also capable of carrying 88 lb payloads and can be airborne for four hours at a time. Additionally, it does not require a runway but can instead be launched from a rail-type catapult. Further, once launched, this drone is recoverable via parachute.
The concept 2 drone refers to the more conventional drone in terms of launch and recovery, according to BAE Systems, and is capable of reaching a maximum service altitude of 40,000 feet and carrying a payload capacity of 1,100 lb. Meanwhile, this more conventional drone can fly for up to 5 hours and is capable of carrying air-to-ground munitions and air-to-air missiles.
Both concept 1 drone and concept 2 drone will reportedly be capable of engaging in electronic warfare with technology onboard that can jam radio signals.