A new life for old toys
S. Himmelstein | June 15, 2022
A circular economy for abandoned playthings was launched by Mattel Inc. in 2021 to recover and reuse Barbie and Matchbox toys. The toy takeback initiative, Mattel Playback, has now been expanded to include non-electronic Fischer-Price toys that are no longer of use to young consumers.
To participate in the Mattel PlayBack program, consumers in the U.S., Canada, France, Germany and the U.K. print a free shipping label, and pack and mail outgrown toys back to Mattel. The toys collected will be sorted and separated by material type for subsequent processing and recycling. For materials that cannot be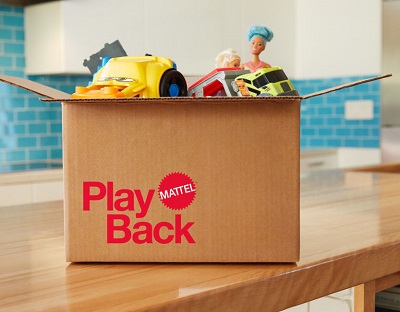 Source: Mattel Inc. repurposed as recycled content into new toys, Mattel will either downcycle those materials into other plastic products or convert them from waste to energy.
Mattel has also expanded its sustainable product offering with new products from its Mega and Matchbox brands. Each playset is assembled with a minimum of 56% plant-based materials and a minimum of 26% International Sustainability & Carbon Certification certified bio-circular plastics. The company also sources 93% of the paper and wood fiber used in its packaging and products from recycled or Forest Stewardship Council content.