San Francisco Bans Sale of Polystyrene Foam in Packaging and Food Service Ware
John Simpson | July 29, 2016
San Francisco has passed an ordinance banning the sale of food service ware and packaging materials made from polystyrene foam as of January 2017. The law expands on the city's 2007 prohibition against food vendors using polystyrene foam to-go containers, extending the ban to bowls, plates, cups, lids, straws, utensils—and even ice chests and pool toys.
"Polystyrene foam packaging and food service ware cannot be recycled through San Francisco's recycling (blue bin) collection program and is otherwise difficult or impossible to recycle, and is not compostable," the ordinance notes. "Compostable or recyclable disposable packaging and food service ware are an affordable, safe, more ecologically sound alternative."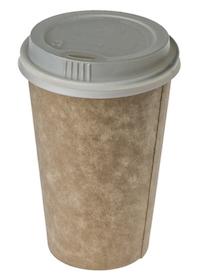 Sale of foam cups and other food containers deemed to be non-recyclable will be banned under the new ordinance. Image credit: Pixabay.According to the ordinance, polystyrene foam breaks down into smaller, non-biodegradable pieces that are often mistaken for fish eggs by seabirds and other marine life. Polystyrene contains styrene, the ordinance says, which "has been linked to cancer as well as reproductive and developmental disorders...and that leaches from polystyrene into food and drink."
Commenting on the draft ordinance, the American Chemistry Council (ACC) disputed the notion that consumers may incur negative health impacts from using polystyrene products.
"Styrene is a liquid, and polystyrene is an inert solid plastic," ACC noted. "Styrene is a raw material used to create high-performance plastics, car tires, carpet backing and reinforced fiberglass composites, such as those used in bathtubs, automobile body panels and wind turbines. Once these products are manufactured, they are inert."
ACC suggested that lifecycle assessments of the energy required to produce and dispose of polystyrene materials vs. competing materials need to be undertaken in any analysis of their relative environmental footprints.
"Polystyrene cups weigh anywhere from two to five times less than comparable paper packaging products," ACC noted. "A polystyrene hot beverage cup requires about 50% less energy to produce than a similar plastic-coated paperboard cup with a corrugated cup sleeve and creates significantly fewer greenhouse gas emissions than a similar coated paper-based cup with its corrugated sleeve."