National Geographic and Mattel to release line of STEM-related Barbies
Marie Donlon | February 05, 2019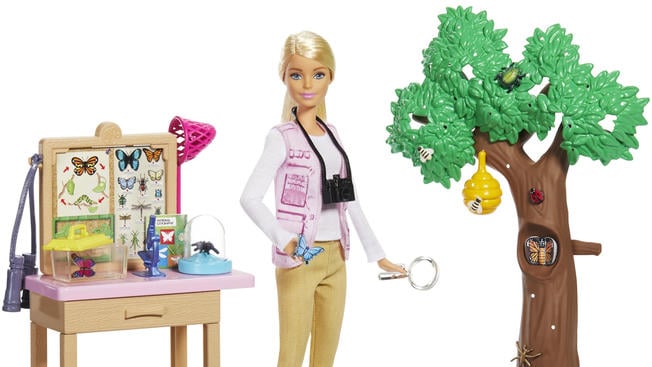 Source: MattelNational Geographic and Mattel have joined forces to develop a line of Barbie dolls to showcase STEM-related occupations.
According to reports, the line will include versions of Barbie working in occupations associated with science, conservation, research and exploration, careers where women tend to be underrepresented, according to Mattel, the maker of Barbie.
Specifically, Barbie's occupations will include wildlife conservationist, astrophysicist, entomologist, polar marine biologist and wildlife photojournalist to name a few. Accompanying each doll will be accessories relevant to Barbie's occupation. The toys will be authenticated by an advisory board composed of female National Geographic Explorers along with National Geographic magazine's editor-in-chief Susan Goldberg.
"Helping people understand the world is, and always has been, the core purpose of National Geographic," Goldberg said. "Through our partnership with Barbie, we are excited to reach kids in a new way, using the power of play to inspire our next generation of explorers, scientists and photographers."
"Barbie allows girls to try on new roles through storytelling by showing them they can be anything and, through our partnership with National Geographic, girls can now imagine themselves as an astrophysicist, polar marine biologist and more," said Lisa McKnight, senior vice president and general manager of the Barbie brand.
The line of Barbies will be available beginning this fall at nationwide retailers, priced between $14.99 and $29.99.
This is not the first time Barbie has worked in the STEM field. Last year, Mattel released a robotics engineer Barbie. Similarly, American Girl and NASA introduced the Luciana Vega doll, which is based on an 11-year-old girl aspiring to be an astronaut.