Early close for Michigan nuclear power station
S. Himmelstein | June 01, 2022
The Palisades Nuclear Power Plant began commercial operations in Covert, Michigan, in 1971 and was slated to permanently close on May 31, 2022. Plant operator Entergy Nuclear Palisades shuttered the plant on May 20, 11 days earlier than expected, due to the performance of a control rod drive seal.
Entergy had announced in 2017 that it would end power production early because of uneconomical operations and safety-related age degradation issues including the unit's neutron embrittled and irreplaceable reactor pressure vessel.
The 777-MWe pressurized water reactor ceased operations after continuously generating electricity for 577 days since it was last refueled, marking a site and world record production run for a plant of this type. Palisades remains ranked in the U.S. Nuclear Regulatory Commission's (NRC's) highest safety category.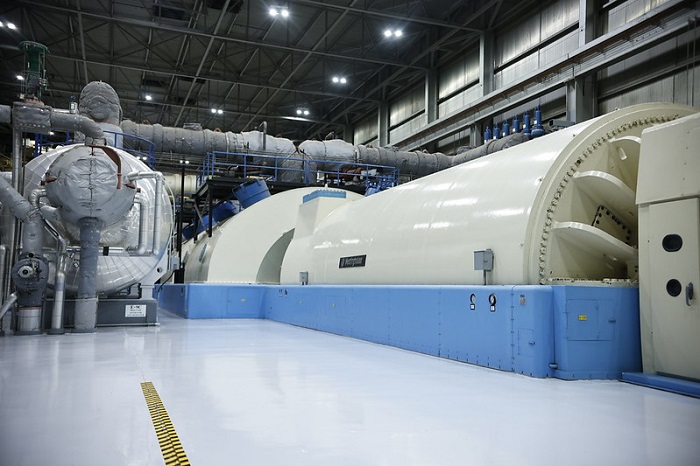 The power station had a Westinghouse turbine generator designed for steam flow of up to 10,800,000 pounds per hour at a temperature of 505° F and pressure of 710 psi. Source: Entergy
In December 2021, the agency approved the request to transfer the license from Entergy to Holtec International for purposes of the safe and timely decommissioning of Palisades following the plant's permanent shutdown and reactor defuel. The license transfer is scheduled for this summer.
Holtec filings with the NRC detail its plans to complete the dismantling, decontamination and remediation of Palisades to NRC standards by 2041, more than 40 years sooner than if Entergy continued to own the facility and selected the maximum 60-year NRC SAFSTOR option for decommissioning.