Video: Autonomous forklift aims to keep the supply chain running
Marie Donlon | May 20, 2022
An autonomous forklift for truck and trailer loading has been developed by robotics firm Gideon.
The autonomous forklift, dubbed Trey, autonomously loads and unloads pallets in warehouse spaces, saving human workers an estimated 80% of their time.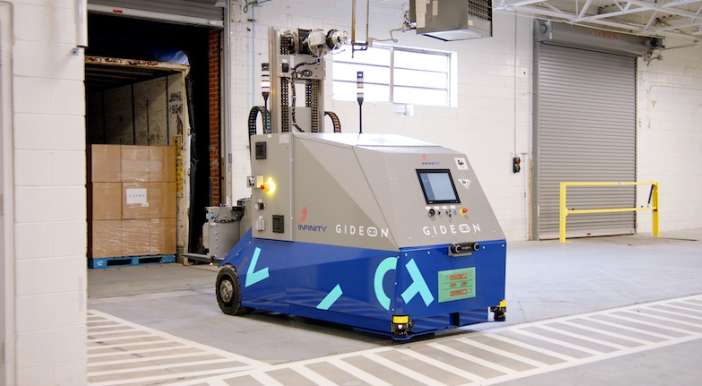 Source: Gideon
Powered by artificial intelligence (AI) and 3D vision, Trey reportedly alleviates labor shortages, increases throughput, reduces loading dock incidents and keeps the supply chain running.
For more information on Trey, watch the accompanying video that appears courtesy of Gideon.