Fully autonomous forklift to do the heavy lifting in warehouses
Marie Donlon | November 25, 2022
Autonomous mobile robot (AMR) and warehouse solutions provider ForwardX Robotics has developed a fully autonomous forklift for warehouse applications.
The fully autonomous Apex 1400-L forklift can reportedly perform warehouse tasks associated with shipping, receiving, put away, replenishment and raw material movement, among others.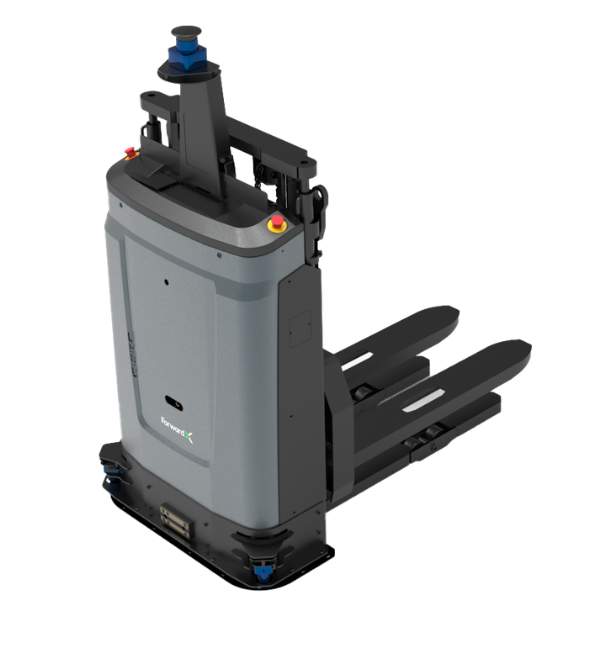 Source: ForwardX Robotics
The Apex 1400-L forklift features several sensors, a 3D camera, lidar, and 360° obstacle detection and avoidance.
With a payload of roughly 3,086 lb and the ability to travel at speeds up to 2.68 mph, the Apex 1400-L forklift is expected to increase warehouse efficiency and employee safety while also reducing costs.
For more on the Apex 1400-L forklift, watch the accompanying video that appears courtesy of ForwardX Robotics.