Watch new family of material handling robots
Marie Donlon | April 29, 2021
Mobile robotics firm Kivnon has recently launched three new autonomous robotic platforms for material handling tasks in manufacturing and warehouse settings.
The 700 mm x 500 mm x 280 mm dimension KO3 Twister is a rotating mobile platform capable of lifting load capacities nearing 882 lb, 2 in off the ground.
Meanwhile, the company's forklift mobile robots, the K55 Pallet Stacker and the K50 Pallet Truck, feature forklifts capable of handling vertical and horizontals loads. Both systems can transport palletized load capacities of 2,205 lb each. While the K50 Pallet Truck can lift loads up to 6 in off the ground, the K55 Pallet Stacker can lift loads to stack heights almost 40 in high.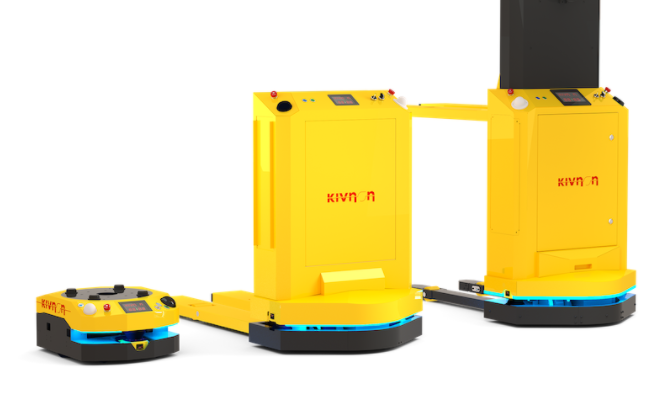 Source: Kivnon
All three autonomous systems reportedly move through warehouse and manufacturing environments via magnetic guidance or mapping navigation.
For more information on the three new robot platforms, watch the accompanying video that appears courtesy of Kivnon.