Watch labor shortages introduce pharmaceutical struggles
Emily Councilor | December 30, 2021
Pharmacy technicians across the nation are feeling incredible amounts of pressure and stress due to labor shortages, long hours and unsafe job requirements.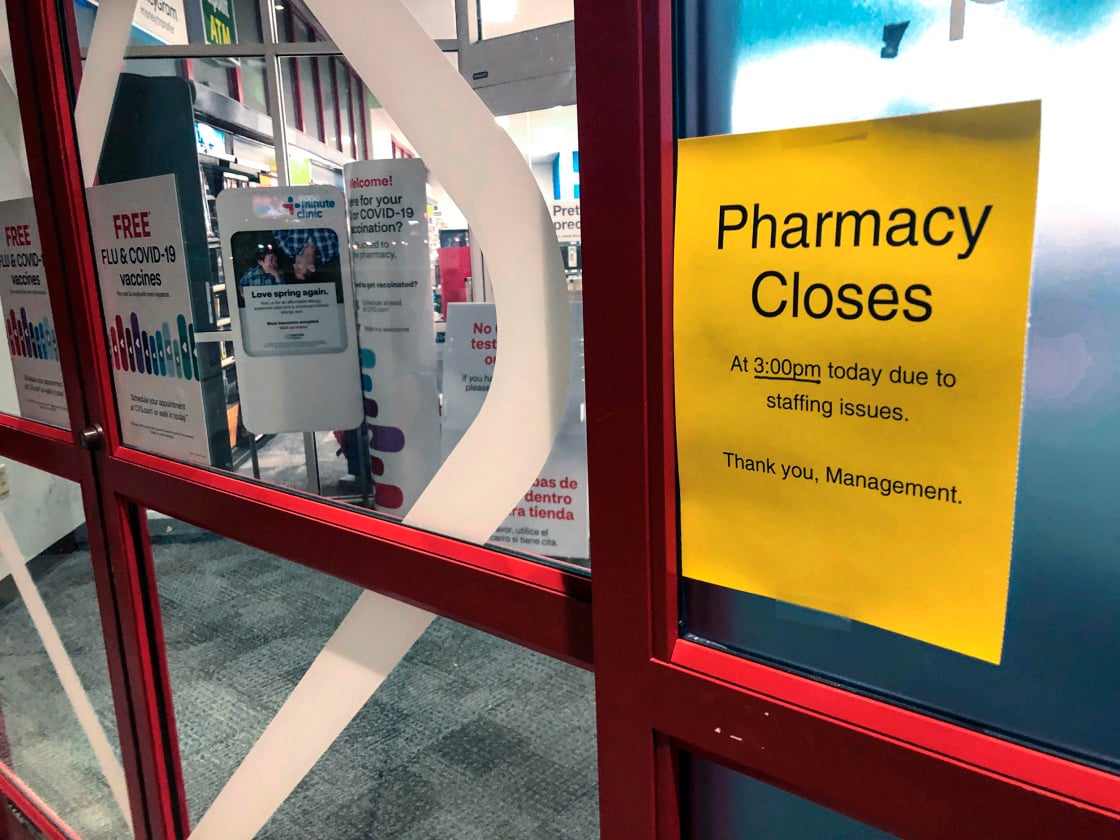 Shortages are forcing pharmacies to close early during critical times. Source: Tom Murphy, AP File
Pharmacy techs go through months of training and certification to be able to perform safely with medications, but those positions are not the same as pharmacists who undergo years of school and are paid six-figure salaries. Since so much of the day-to-day labor in pharmacies is done by pharmacy techs, workers began feeling immense pressure to carry the weight of pharmaceutical performance under conditions that are proving to be downright unsafe.
"It's not a cheeseburger we're talking about... This is life-sustaining medication in some cases, so you have to be able to focus on one thing at a time, not four things," said Kimberly Bailey Parry, a technician in Illinois who said she left her job at a CVS in a Target in August after 10 years to work for another pharmacy with better working conditions. "We were constantly being pulled in so many directions that it was only a matter of time before there was a major mistake."
The labor shortage has left in its wake longer wait times for necessary medications, shorter operating hours that make it difficult for nine-to-fivers to pick up their medications before the pharmacy closes, and even prescription errors or miscounts. A survey completed in Ohio found that 60% of workers felt that their workload was forcing them to perform their duties unsafely or ineffectively, which is dangerously high during a pivotal time in the medical industry. Vaccine distribution is another huge area of concern as workers are forced to administer such high numbers in their pharmacies with little to no help or oversight.
Major retailers like Rite Aid, CVS and Walgreens are beginning to adjust their plans to overcome this. Many big pharmacies announced raises in starting salaries for techs to help offset shortages and retain employees. Hiring a higher number of employees will offset lots of stress on current employees, some of whom report not having bathroom or meal breaks for the entirety of the shift.
Watch the full NBC News highlight video.