Hornsea 2 delivers first power
S. Himmelstein | December 22, 2021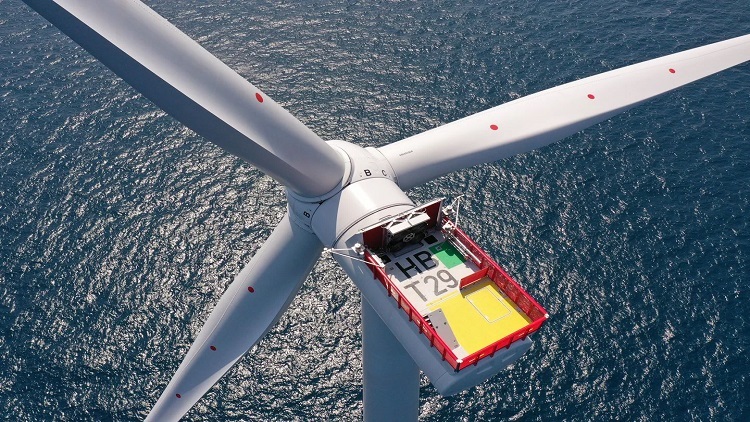 The project features 165 Siemens Gamesa 8 MW wind turbines. Source: Ørsted
Hornsea 2 has produced its first power and can now claim title as the world's largest offshore wind energy farm. When fully operational in 2022, the North Sea-based system will provide enough power for more than 1.3 million U.K. homes. Together with Hornsea 1, which became commercially operational in 2020, the wind energy project will supply power for 2.3 million homes.
Located 89 km off the east coast of the U.K., Hornsea 2 features 165 Siemens Gamesa 8 MW wind turbines. The offshore substation and reactive compensation station were installed in October this year, allowing operator Ørsted to achieve the farm's first power, which is transferred to the national grid via 390 km of offshore and 40 km of onshore export cables.
Ørsted reports two more projects in the Hornsea Zone are also under way: Hornsea 3 received a development consent order in December 2020, and Hornsea 4 is currently going through the planning process.