Extreme fast charge capability for EV batteries
S. Himmelstein | December 09, 2021
Electric vehicle (EV) operators can expect to considerably cut battery charging times with the advent of accelerated charging technology from Amprius Technologies Inc. Silicon anode lithium-ion battery cells equipped with the developer's silicon-nanowire platform promise a charging rate of six minutes to 80% from 0% state of charge.
The 100% silicon nanowire anode, engineered to tolerate swell and resist cracking, is a direct replacement for graphite anodes. The fast charging rate, which has been verified by Mobile Power Solutions, is also attributed to higher conductivity due to the high electrical continuity between silicon and the current collector. The rest of the battery components and manufacturing methods leverage the established global supply chain for lithium-ion batteries.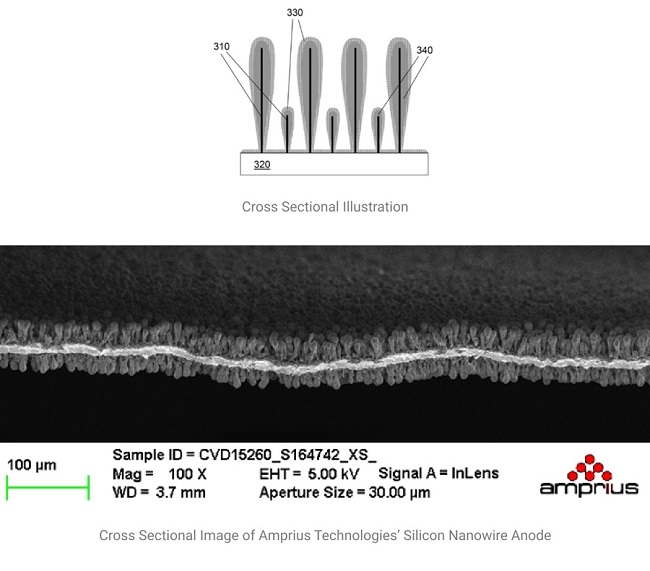 Source: Amprius Technologies Inc.
The fast charging technology is also applicable to battery cells currently in commercial production and used in diverse products including power-intensive drone applications. In addition to an unprecedented charging rate, the battery cell has exceptional specific energy of 370 Wh/kg and supports applications that require very high sustained power use-cases.