Video: New robot arm launched by Geek+
Marie Donlon | November 01, 2021
Autonomous mobile robot manufacturer Geek+ has introduced what it calls the highest arm robot in the industry.
The 8 m high RobotShuttle RS8-DA will reportedly improve warehouse space use by roughly five times to meet an increased demand in ecommerce.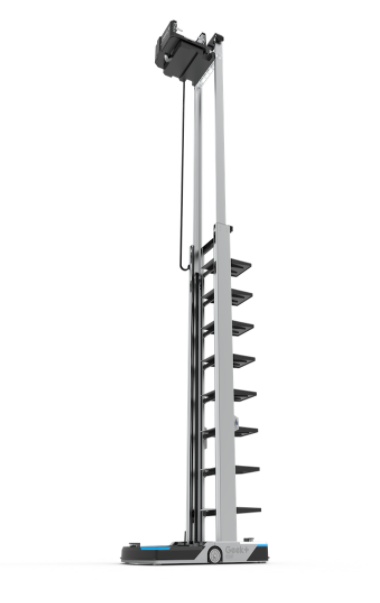 Source: Geek+
According to Geek+, the robot arm is compatible with 8 m high racks, and can handle totes, cartons and boxes of various shapes.
With its slim chassis, the RobotShuttle RS8-DA features an intelligent depth camera, sensors and it is driven by algorithms.
For more on the RobotShuttle RS8-DA, watch the accompanying video that appears courtesy of Geek+.