Control valve with balanced trim launched by Circor
Engineering360 News Desk | October 04, 2021
Circor, a manufacturer of flow and motion control products, recently launched its RTK REflex QC control valve featuring balanced trim that compensates for high differential pressures within the trim, thereby enabling high-pressure drop and high volumes to be controlled.
According to the company, an RTK actuator can now be used in conjunction with each RTK valve. Additionally, the actuator is also available with the RTK REact EQ-PoP from 6 kN to 10 kN (2250 lb/f), which features both a standard and an emergency closing unit and a PoP-module (emergency power supply) that enables the actuator to achieve a pre-set safety end position in the event that power is lost.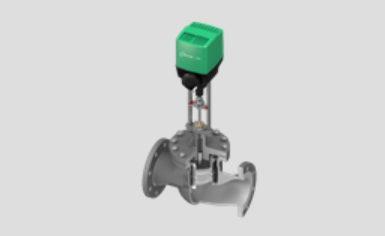 Source: Circor
Likewise, it is compatible with the company's QC design, which simplifies the conversion of the existing valve to a balanced trim in the event that system parameters have changed and the actuator insufficient.
Circo has designed the REflex QC control valve so that it assembles and disassembles in four steps without specialized tools and it features optimized high-capacity flow paths and interchangeable trim, it supports various media and it meets National Association of Colleges and Employers (NACE) standards for use with abrasive liquids and gases.
For more information, visit the Circor website.