Valmet launches Neles Q-Disc flow balancing trim for extreme flow control service
Diana Aoun | July 28, 2022
Valmet has extended its versatile butterfly valve portfolio with the Neles Q-Disc, a new high-performance valve designed for flow balancing in control applications. The Q-Disc eliminates the need for oversized actuators for control valve systems, thus providing a solution that is more cost and energy efficient. The Q-Disc has been uniquely designed with best-in-class flow-balancing capability and excellent controllability to improve overall process efficiency.
The Q-Disc is engineered to balance the torque effect caused by extreme flow conditions. In standard offset designs, flow causes dynamic torque effect due to uneven pressure across the disc surface. Dynamic torque places substantial stress on the moving parts of a butterfly valve, namely the disc and shaft. It is also a major factor regarding valve actuator sizing. With the Q-Disc, the pressure is distributed more evenly resulting in lower torque requirement, more effective control of flow, and eliminates the need for oversized actuators.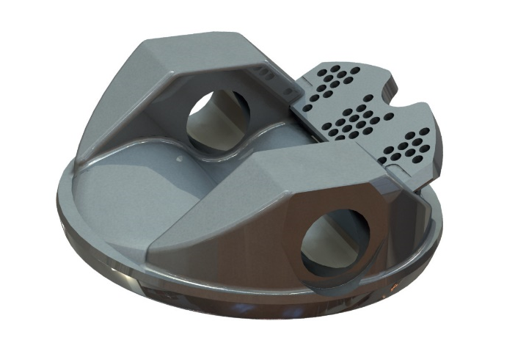 Source: Valmet
The simple but effective design of the Q-Disc enables balanced flow without affecting valve performance. Design is suitable for all available body types and face-to-face lengths and with a wide temperature range of up to 600° C (1,112° F). The Q-Disc also provides market leading noise reduction of up to 12 dB in certain flow conditions.
The Q-Disc is an efficient solution for challenging flow conditions and can be utilized to avoid cavitation in low opening angles. It is a welded-on addition to the Neles Neldisc and Jamesbury Wafer-Sphere high performance butterfly valve ranges.