New self-priming coupled pumpset introduced by KBL
Engineering360 News Desk | September 30, 2021
Kirloskar Brothers Limited (KBL), an India-based pump manufacturer, has announced the launch of its self-priming (SP) coupled pumpset.
The SP couple pumpset reportedly offers efficiency with high specific discharge resulting in 16.5% less energy consumption for pumping the same amount of liquid and it is quipped with the company's IE5 motor.

The new pumpset also offers features like a gland packed/mechanical seal that ensures zero leakage, lower friction loss and protects from wearing of the shaft, thus resulting in easy maintenance and longer life.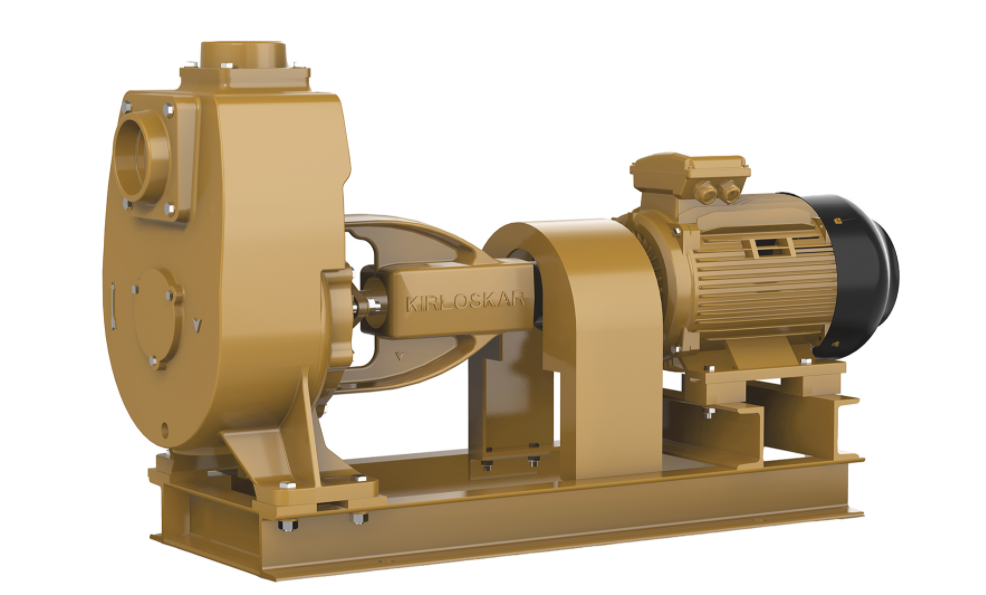 Source: KBL

The SP coupled pumpset with IE5 motor has high efficiencies achieved with AC induction motor design. It is easy to operate, maintain and service at local levels as there are no permanent magnets, added accessories or control equipment. With a robust design and high-grade insulation, it is most suited to work under varied field conditions. It can withstand extreme power fluctuation, guaranteeing reliability, enhanced equipment safety and longer life.

The CED coated impeller of the latest coating technology offers corrosion resistance with uniform coating, resulting in longer life. The non-clog impeller helps handle suspended soft solids up to 40 mm in size, making it suitable for wastewater handling, sewage handling and dewatering applications.

Additionally, the new pumpset has a head range of up to 32 meters and a discharge up to 75 liter/sec.
For more on the new pumpset, visit KBL's website.