Video: AMR designed for the industrial logistics field
Marie Donlon | September 23, 2021
Mobile robotics company Robotnik has launched its autonomous mobile robot (AMR) designed for industrial logistics applications.
The AMR, dubbed RB-ARES, autonomously transports palletized materials throughout warehouses and manufacturing spaces, according to its developers, taking over repetitive tasks from human workers.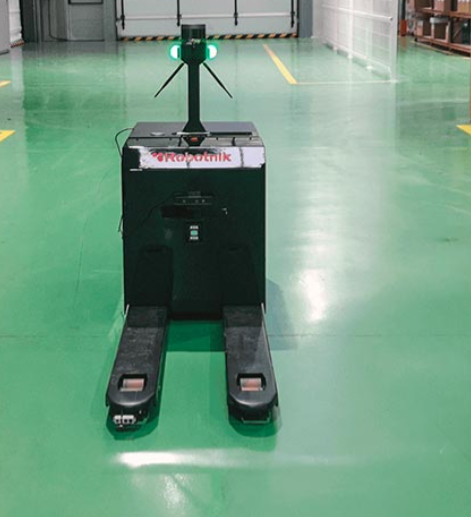 Source: Robotnik
The RB-ARES has a 1.500 kg payload and features a safety laser scanner, Wi-Fi connectivity, emergency stop buttons and sensors for pallet detection.
Watch the accompanying video that appears courtesy of Robotnik for more information about the RB-ARES mobile robot.