Video: New hook automates cart-carrying tasks in industrial spaces
Marie Donlon | June 24, 2021
Industrial robotics company Mobile Industrial Robots (MiR) has launched its MiR250 Hook, which autonomously collects and tows carts in the industrial space.
Designed to work in conjunction with the previously released MiR250 autonomous mobile robot (AMR), the MiR250 Hook automates the transport of carts of assorted sizes, carrying payloads as much as 1,100 lb at 4.5 miles per hour.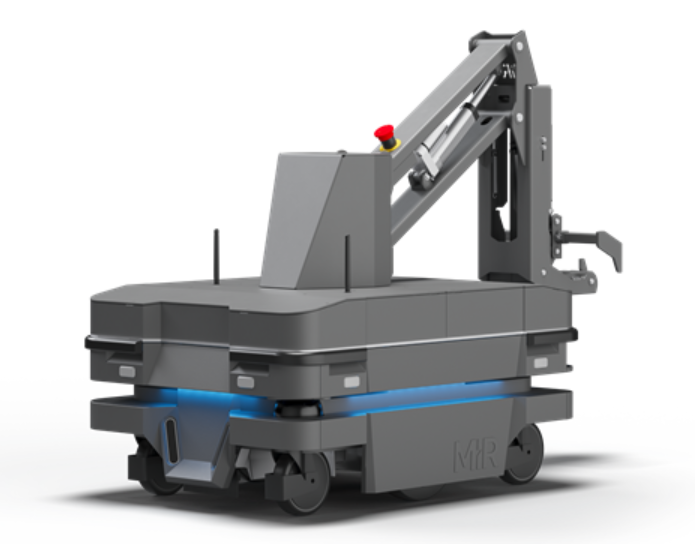 The MiR250 Hook. Source: MiR
The MiR250 Hook locates and transports carts in the industrial space via QR codes and April tags, according to MiR. This enables workers to concentrate on higher level tasks beyond collecting and transporting parts and materials, thereby increasing productivity and profitability.
For more information on the MiR250 Hook, watch the accompanying video that appears courtesy of MiR.