OrionStar introduces its robot waiter
Marie Donlon | August 26, 2021
Service robot solutions company OrionStar has developed a robotic waiter to help fill a labor shortage in the service industry.
The robot, dubbed Lucki, is an artificial intelligence (AI)-powered delivery bot designed to work in restaurants.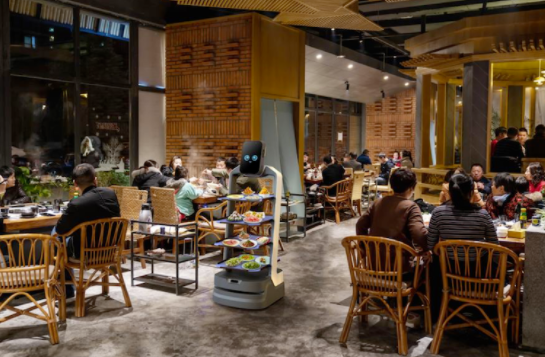 Source: OrionStar
Capable of working for 15 plus hours on a single charge, Lucki features six microphones, 360° listening tech, a 10 inch touchscreen and it is capable of autonomous navigation and obstacle avoidance.
Lucki also offers spill-proof contactless food delivery — to as many as four tables per trip — and can greet guests, guide them through the restaurant, make dish recommendations, promote special offers and loyalty programs, accept digital payments, display menus and listen for customer requests.
In addition to working in restaurants, Lucki can also take on tasks in hospitals and grocery stores, according to its developers.