Watch security robot deter threats with smoke
Marie Donlon | June 27, 2021
Secom, a Japan-based security company, has developed an autonomous security and inspection robot capable of issuing light and smoke warnings to suspicious people.
The so-called Cocobo Robot autonomously patrols public spaces like airports and retail centers, for instance, detecting suspicious objects like weapons or abandoned luggage or suspicious persons. Additionally, the robot features a remote-controlled arm for inspecting the underside of vending machines or the interior of garbage cans for potentially threatening objects.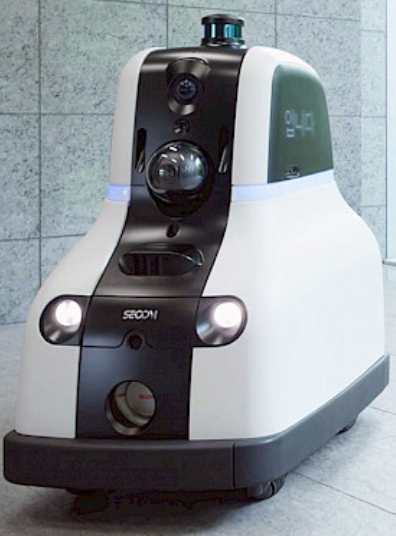 Source: Secom
The Cocobo Robot is able to detect suspicious objects and behaviors via artificial intelligence, alerting authorities via 5G. Additionally, the security robot features on-board cameras, gas, proximity and thermal image sensors, lidar, and a microphone and speakers.
Watch as the Cocobo Robot issues a plume of smoke as a warning to a suspicious person in the accompanying video that appears courtesy of Secom.