UK startup creates surveillance bots for farms, construction sites
Marie Donlon | January 09, 2020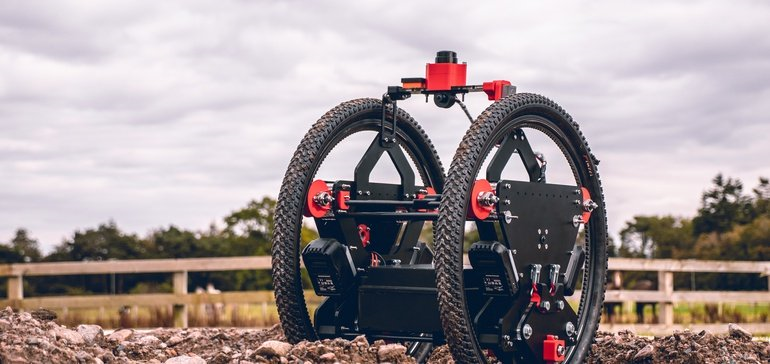 Source: Casta Spes TechnologiesA U.K. robotics startup has built an autonomous surveillance robot capable of monitoring conditions at farms, construction sites and energy plants.
Casta Spes Technologies, which is based in Edinburgh, Scotland, has developed a two-wheeled autonomous robot called Ziva. According to its developers, Ziva can travel the perimeter of construction sites or energy plants, for instance, capturing footage with 360° CCTV coverage to ensure that sensitive areas are secure. Likewise, Ziva can be outfitted with facial recognition technology software to confirm the identities of those on such sites along with license plate recognition software to detect suspicious vehicles and threat classification software. According to Casta Spes, the robot could potentially absorb an estimated 90% of the costs associated with human security patrols.
The all-terrain robot, which travels roughly 11 mph on a 12-hour battery, is also appropriate for monitoring agricultural sites like farms, checking on crops and livestock.
For now, Ziva is only available in the U.K., but its developers expect the robot to be commercially available in the U.S. as soon as 2021. Additionally, Ziva's developers believe that the security robot is not limited to just the construction, agriculture and energy industries, but also appropriate for other security applications as well.
Ziva joins a host of other emerging robots taking over tasks largely conducted by humans. A construction startup based in Spain is also putting robots to work to autonomously assess the progress of construction projects while an assortment of robots are now available to harvest fruit amid worldwide farm worker shortages. Meanwhile, robots are currently surveilling the sewers below Denmark to ensure that they are in working order.