New robot promises to automate warehouse tasks
Marie Donlon | February 01, 2021
A California robotics company has developed an autonomous mobile robot to potentially replace warehouse forklifts.
The PalletTransport1500 from Fetch Robotics automates forklift-associated operations in the warehouse and is capable of carrying payloads up to 2,504 lb.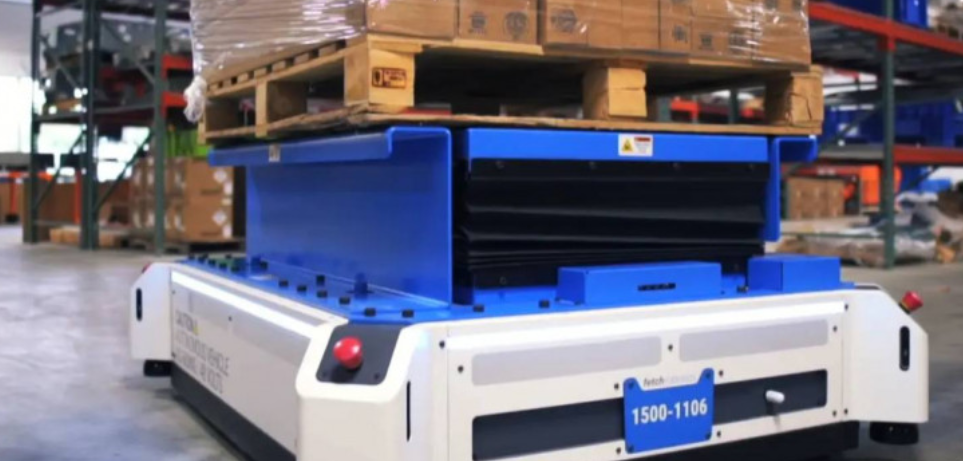 Source: Fetch Robotics
The growth in e-commerce has placed considerable stress on warehouses, distribution centers and associated equipment, such as forklifts, attempting to keep up with demand. As such Fetch Robotics automated its PalletTransport1500 with Honeywell Intelligrated's Momentum warehouse execution system (WES) software.
According to Fetch Robotics, the PalletTransport1500 conforms to the ANSI/RIA R15.08 standard for autonomous mobile robots, automating long-haul material transport and freeing up human warehouse workers for other tasks.