E-commerce and the Drive to Automate the Supply Chain
Winn Hardin | August 04, 2016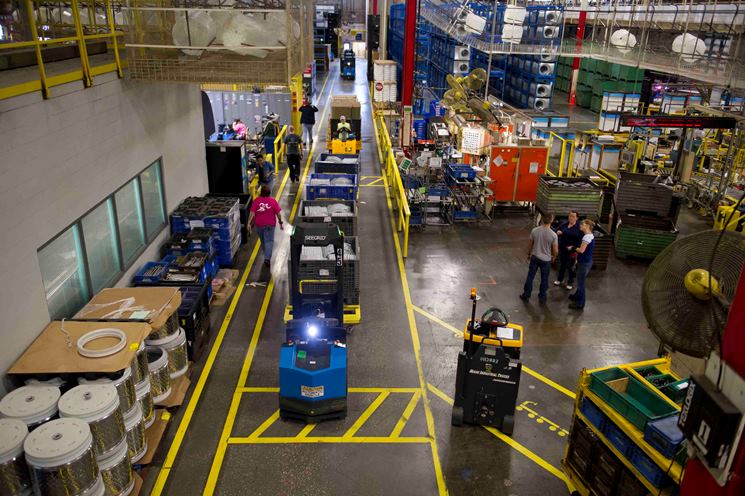 Humans stand aside as driverless vehicles take on more tasks. But barriers still limit technology adoption rates.
Since the first automated guided vehicle (AGV) arrived on the market in 1953, warehouse managers increasingly have turned to automation to improve the accuracy and efficiency of tasks such as material transport, storage and retrieval, full-case carton picking and palletizing and de/palletizing.
A slew of new robots and other automated systems looks to refine and ultimately replace tasks traditionally performed by people. Indeed, the North America warehouse robotics market is projected to reach $3.47 billion by the end of 2020. The technology, however, still must overcome limitations before mainstream adoption in today's warehouses and distribution centers.
Robots on the Go
The biggest driver behind warehouse automation continues to be the strength of e-commerce. In 2015, online retail sales increased 14.6% over the previous year. "With the growth of online shopping, we are seeing a decentralization of distribution centers so that [product] gets to the customer faster," says Stephen Smith, research professor at Carnegie Mellon University's Robotics Institute.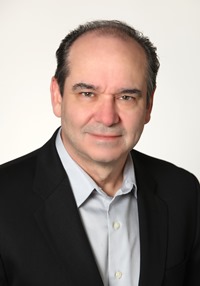 Dan Kara, research director, robotics, ABI ResearchAs a result, stock keeping units (SKUs) are increasing in both volume and variety. Fixed automation systems alone can't meet the demands of the e-commerce burst, however. "They're difficult to install and to move and change, which doesn't conform to the way that warehouses increasingly have to operate," says Dan Kara, research director, robotics, for ABI Research.
The solution, according to Kara, is more flexible automation in the form of robotics that are meant to complement conventional automation systems like conveyor belts rather than replace them.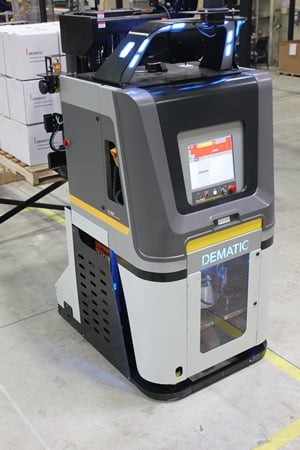 Shuttle-based storage and retrieval systems serve as another alternative to AGVs.Amazon understood this requirement when it bought Kiva Systems in 2012. Rather than follow the conventional method of workers relying on conveyors, forklifts or good-old-fashioned walking to pick and pack orders, the sensor-equipped Kiva robots follow computerized barcode stickers on the floor to bring portable inventory-equipped racks to human operators. Amazon's acquisition of the robot manufacturer gives the retailer exclusive access to technology previously used by its competitors.
Kara says that the purchase prompted the private sector investment community — which is more inclined to invest in software than hardware because the risk is lower — to take notice. Armed with an injection of capital, several startups are designing autonomous mobile robots to compete with or even surpass the Kiva units. Among the companies developing material transport robots are Fetch Robotics, GreyOrange and Locus Robotics.
Unlike traditional AGVs that follow a predetermined bidirectional path, the next generation of automated robot vehicles designed for picking and packing smaller items is more dynamic, says Clint Reiser, director of supply chain research for ARC Advisory Group.
"They can wander about the warehouse floor and sense other robots," Reiser says. "Once they complete task A, for example, a higher-level management system assigns them another task in a different location."
Despite their sophistication and promise of more efficient operations in retail fulfillment and distribution centers, these goods-to-person autonomous robots have limited rates of adoption.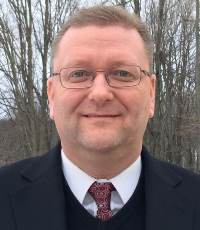 Kevin Heath, solutions development manager at material handling integrator DematicThat's because some are still in the pilot stage. Their niche application poses another barrier. "They are well-suited for doing a split-case picking operation where a medium number of SKU's exist," says Kevin Heath, solutions development manager at material handling integrator Dematic. Couple that, he says, with a company that "highly values the worker's environment and comfort, all while having the appetite for an elevated initial capital investment."
Shuttle-based storage and retrieval systems serve as another alternative to AGVs. These case- or tote-handling machines feature a lift on the vehicle's front end for multilevel small load handling. In comparison, material transport vehicles like Kiva typically operate only on the floor.
Because shuttles are scalable and offer multiple layout options, it's easier to use the full volume of the warehouse building, vertical space included, Heath says.
In addition to goods-to-person applications, distribution centers are deploying multi-axis robotic bin-picking modules, on-demand carton creating and automated packaging systems.
Barriers to Adoption
As with any industrial automation system, a number of barriers exist in implementing robotics in the warehouse and distribution center environment. Chief among them are the upfront capital investment in hardware and software and achieving a return on that investment.
ARC's Reiser says it's easier for high-volume fulfillment centers to justify the expenditure "because they distribute those fixed costs over a large number of orders and reduce the cost per order substantially."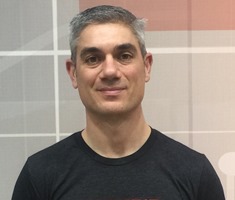 Sean Stetson, director of product development at SeegridSean Stetson, director of product development at Seegrid, says that when operators are unfamiliar with automation, their biggest hesitation "is often wondering whether autonomous technology is safe."
Seegrid uses computer vision to transform standard pallet trucks and tow tractors into driverless vision-guided vehicles (VGVs). With vision technology, a camera is hooked to a computer that runs special image processing software to analyze the system's surroundings. The system captures existing facility infrastructure as its means of location identification for navigation. As such, the vehicles do not require lasers, wires, magnets or tape common to traditional AGVs.
Stetson says that VGVs also are fully compliant with safety regulations and "operate safely around their human co-workers every day."
Stetson says that the best way to overcome skepticism from warehouse managers and employees may be to demonstrate the technology "so they can see the vehicle following the rules of the road" and operating safely in dynamic and mixed-traffic environments, Stetson says.
Systems like Kiva, on the other hand, "make fairly strong assumptions about how the factory is laid out, and part of their operation has an impact on how and where you store products," says Carnegie Mellon's Smith. That can mean a "significant reorganization for a factory to set themselves up for that."
While AGVs offer some flexibility with floor designs, the floor may still require precise design and installation depending on the specific application or the load imposed. "A good rule of thumb is that the lighter the load, the less engineering needs to be done to the floor," Heath says.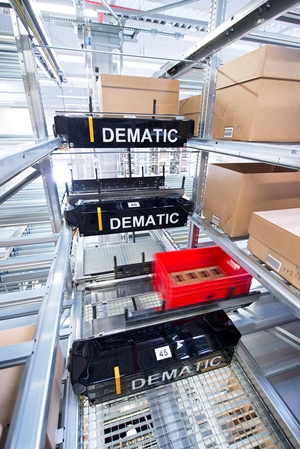 Finding the right mobile transport option to fit a warehouse's automated storage and retrieval system presents another challenge.Finding the right mobile transport option to fit a warehouse's automated storage and retrieval system presents another challenge. As Smith says, warehouse robots are designed to handle and transport a certain class of products — that is, one size does not fit all.
Factors that should influence an appropriate automation program include the warehouse's order volumes; mix, weight and size of items; and the amount of lead time needed to fulfill orders.
Automation to the Customer
A few major retailers continue to explore automation all the way to the customer's doorstep with last-mile delivery drones. In the U.S., at least, current Federal Aviation Administration rules prohibit these unmanned aerial vehicles from flying over populated areas. Even then, "you only have about 20 minutes in the air with this kind of technology" because of limited battery lifetime, Smith says.
For these reasons, autonomous delivery service companies are starting to test driverless wheeled vehicles in urban environments. (Read "Going the Last Mile with Delivery Robots.")
With e-commerce poised for continued growth, analysts and other industry insiders expect warehouse automation to deliver on its promise of accuracy, increased throughput, and better inventory management.
"As it becomes apparent that warehouses are getting a win out of robotics and it is really streamlining their operation, the market will drive others to get the most out of their supply chain," Smith says. Even with the sizable barriers to implementation, "I think we are starting to see that already."