Bacteria protect rice from disease
Siobhan Treacy | January 15, 2021
An international research team has found that bacteria can protect rice plants from dangerous, life-threatening diseases.
Rice cultivation is water-intensive, and around 15% of the crop is grown in areas with a high risk of drought. As climate change and drought risk intensifies, rice cultivation around the world is threatened, making it harder to harvest.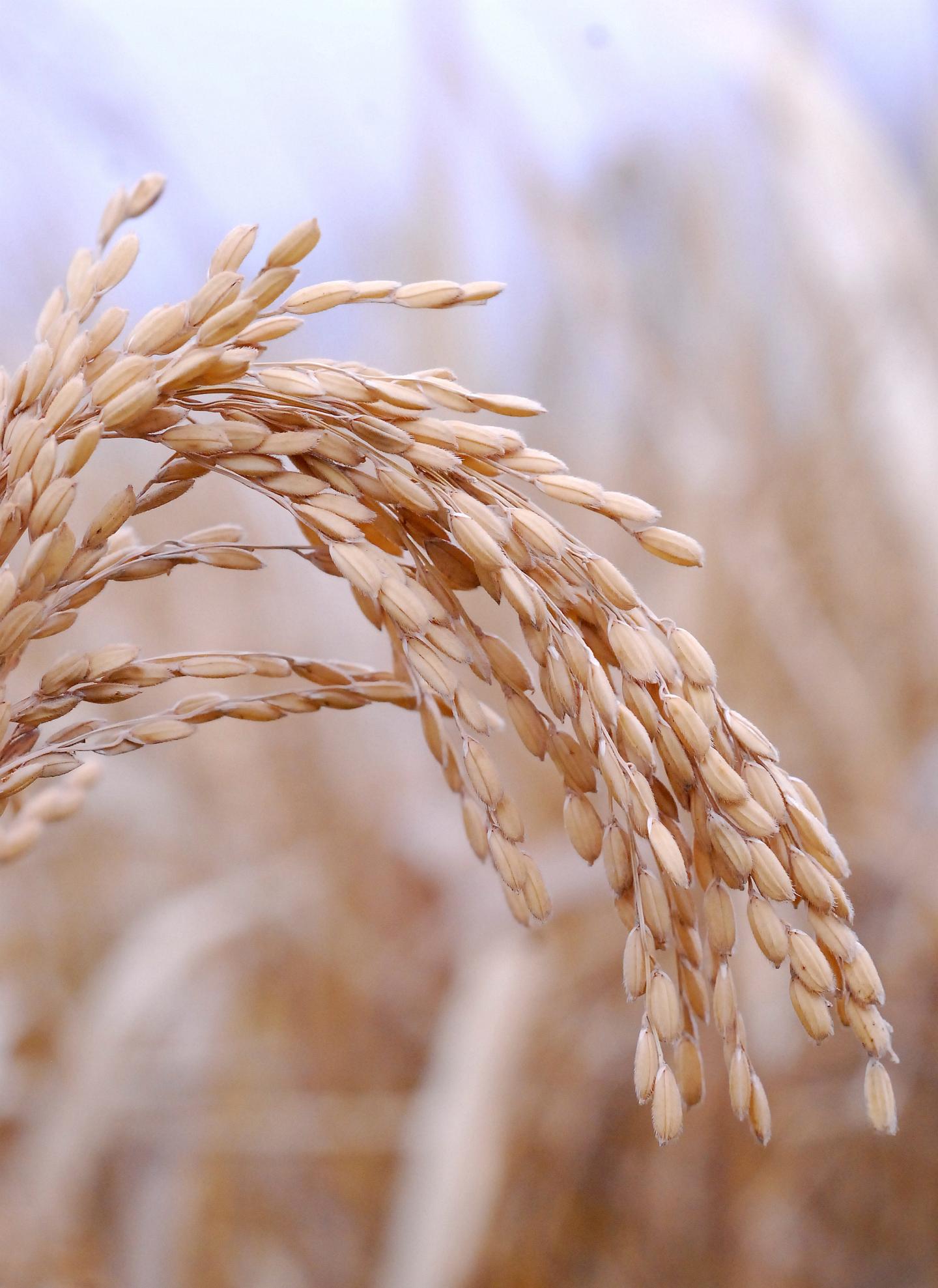 Rising global warming is problematic for the water-intensive cultivation of rice, the staple food for about half the world's population. Source: Mengcen Wang
Crop failures caused by plant pathogens pose additional challenges. Typically, farmers fight pathogens with pesticides primarily as a precautionary measure. Breeding plants to be resistant to pathogens is currently the only environmentally friendly way to fight pathogens, which is only moderately successful. Additionally, plants that are resisitant to one pathogen because of breeding end up being more susceptible to other pathogens and are less robust under adverse environmental conditions.
The team studied the microbiome of rice plant seeds to establish correlations between plant health and the occurrence of microorganisms. They identified a bacterium inside a seed that can lead to complete resistance to a particular pathogen and is naturally transmitted from one plant generation to the next. This provides a completely new basis for designing biological plant protection products and reduce harmful biotoxins that can be produced by plant pathogens.
The team studied conventional rice cultivation in the Zhejiang region in China and observed that one type of rice plant sometimes develops resistance to the plant pathogen Burkholdevia plantarii. This pathogen leads to crop failures and produces biotoxins that can cause organ damage and tumors in humans and animals that are continuously exposed.
The team also investigated the microbiome of rice seeds from different cultivation regions. They found there is a different bacterial composition in the seeds of resistant plants than disease susceptible plants. The bacterial genus Sphingomonas, in particular, was found more often in resistant seeds. They also found that the bacterium Sphingomonas melonis is responsible for disease resistance and is passed on naturally from one plant generation to the next. The bacterium produces organic acid that inhibits the pathogen, making it harmless.
The research conducted by scientists from Zhejiang University (China), Ministry of Agriculture (China), Graz University of Technology (Austria), Hokkaido University (Japan) and Nanjing Agricultural University (China) is published in Nature Plants.