Crop-livestock systems protect soil quality and result in higher rice yields
Siobhan Treacy | April 10, 2020
According to the American Society of Agronomy, worldwide flooded rice cultivation degrades soil quality, reducing the amount of rice that is grown and ultimately requiring the increased use of fertilizers. Yet, researchers determined that integrated crop-livestock systems (ICLS) are an alternative to fertilizers due to their increased rice nutrient efficiency and yield and lower soil contamination.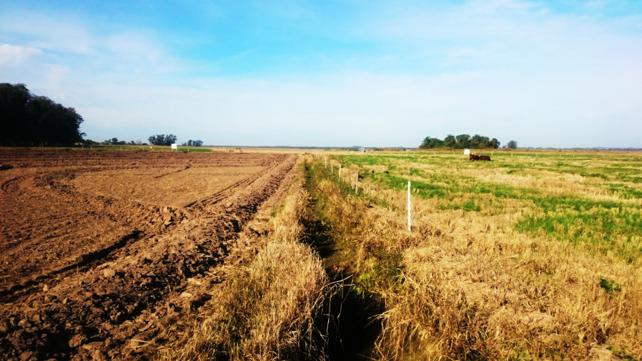 Conventional rice cultivation system (left), under plowing and heavy disking and winter fallow; and integrated crop-livestock system (right), under no-till and cattle grazing in winter season in a Brazilian subtropical region. Source: Luiz G. Denardin
As such, the team evaluated the impact of no-till methods and ICLS adoption on soil fertility, flooded rice nutrition and overall rice yield.
The team found that if ICLS is integrated into farming, flooded rice yields more grain with less fertilizer. Rice yield under ICLS does not respond to P and K fertilization, which suggests that ICLS supplies important nutrients to plants that would otherwise come from fertilizer.
The team also found that ICLS has higher nutrient use efficiency than fertilizer methods. It also yields a higher amount of grain with the same amount of nutrient uptake, according to researchers.
Further studies are needed on nutrient cycling under conservation management systems to create new standards of fertilization. Focusing on conservation management systems in rice cultivation allow for the creation of more efficient systems that would enable nutrient use with less dependence on fertilizer.
The study was published in the Agronomy Journal.